Kim Kardashian has posed for a selfie while wearing her 16-year-old half-sister Kylie Jenner's bikini.
The 33-year-old star of 'Keeping Up The Kardashians', who gave birth to her her first child North West less than a year ago, showed off her figure in the snap, which she posted to her Instagram page.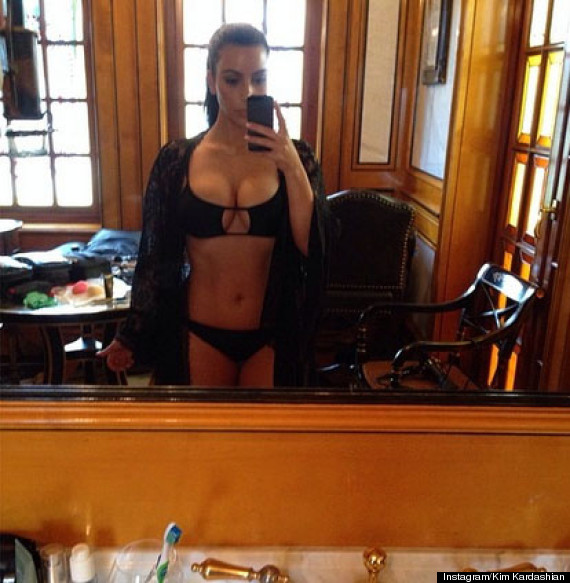 Kim Kardashian
We're sure Kim's fiancé, rapper Kanye West, was thrilled to see the photo, especially given his reaction to one of Kim's most famous selfies...
Meanwhile half-sister Kylie - who shares the same mother as Kim, Kris Jenner - had already treated her Instagram followers to a photo of herself in the bikini earlier that day.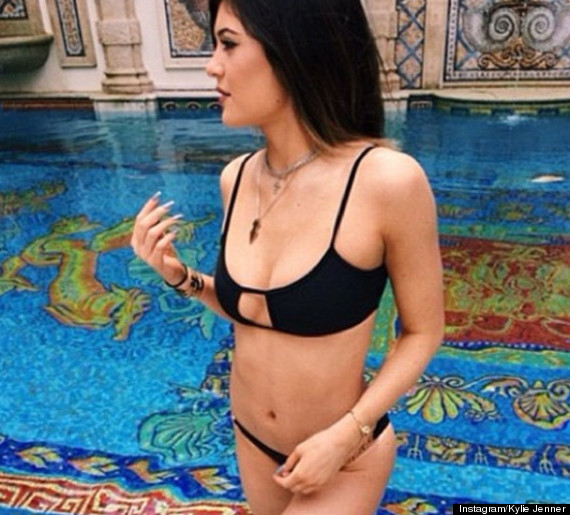 Kylie Jenner wearing the same bikini earlier that day
We're not sure exactly how we feel about sharing bikini bottoms, but if anyone can get away with it it's the Kardashians.
Kim recently took to her Twitter to rubbish rumours that she has had bum implants, saying: "I'm seeing all these nonsense tabloids claiming I have butt implants-injections. Get a life!"
LIKE US ON FACEBOOK | FOLLOW US ON TWITTER