Sebastian Vettel has warned his critics to write off his chances at their peril as he bids to become only the second driver in Formula One history to win five successive world titles.
Following a wretched pre-season of testing in which the new Red Bull often ground to a halt, the odds are on Vettel failing to even cross the line in Sunday's season-opening Australian Grand Prix, never mind stretching his winning streak to 10 races after taking the chequered flag in the final nine of last year.
The Milton Keynes-based team encountered a raft of problems with the RB10 - with Vettel continuing his trend of providing his car with a girl's name and this year calling it Suzie - that has placed them firmly on the back foot going into the race around Melbourne's Albert Park.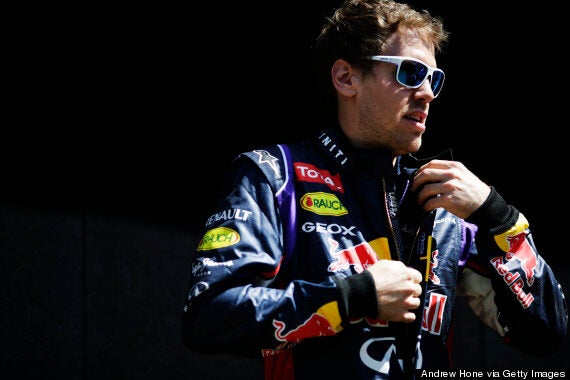 Vettel is bidding to become world champion for a fifth consecutive time
It has been suggested the car appears quick enough, and if Red Bull can get on top of their reliability issues then Vettel could again be in the hunt for another crown.
Dismissing a suggestion that a fifth consecutive championship was not on the cards, Vettel said: "That's unfair to say. Our season testing, our preparation hasn't been ideal, and we're not in the best position for this race.
"But it's a different story for the championship because there is a long way to go.
"Two years ago I remember being on the grid (on pole) and (Fernando) Alonso was 1.5 seconds behind me, but he came very close to beating me for the title at the very last race.
"So it shows anything can happen. That's why this race is important as any other, and there are a lot of races to go.
"Of course, we know we're not in the best shape yet and there are a lot of things we need to solve, but unfortunately you can't solve them all overnight. We'd love to, but we can't.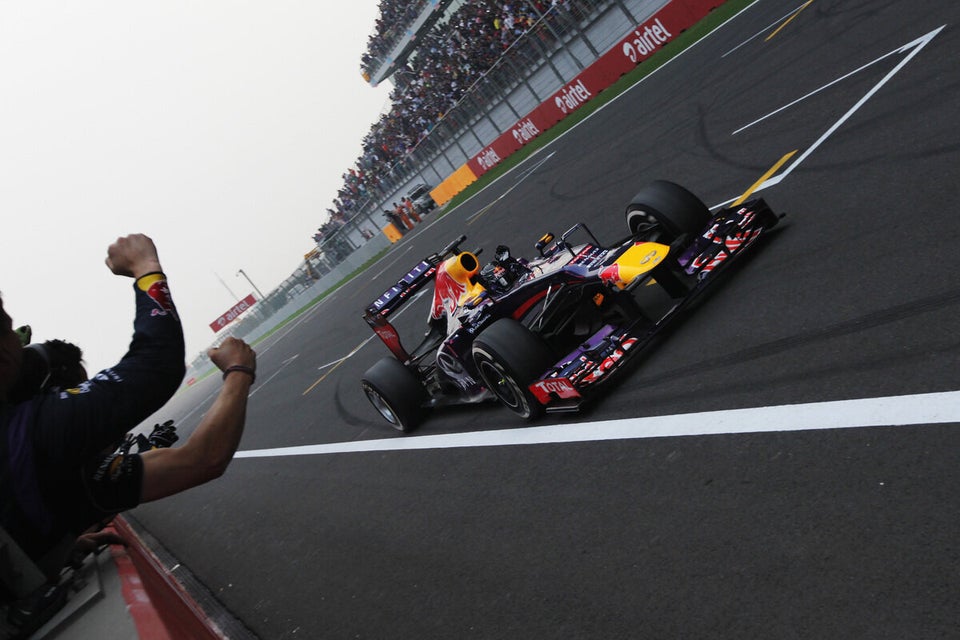 Vettel makes it four in a row
"We have to go step by step, be as precise as we can, trying to give the best feedback possible to the engineers."
The past few weeks have arguably been some of the toughest for the 26 -year-old since he arrived at Red Bull, prompting the question as to how he will react.
Naturally, Vettel has every intention of continuing to give his all, even when the chips might be down.
"At this stage it's difficult for all of us to know what to expect as to how the racing will look, how it will feel inside the car, how many cars will cross the line," added Vettel.
"We had a lot of problems during the test, as did others, so it's difficult to have any sort of expectations."
Popular in the Community