Tottenham manager Tim Sherwood labelled his Benfica counterpart Jorge Jesus "classless" after the clubs' Europa League tie.
Benfica won 3-1 at White Hart Lane in the first leg of their last 16 tie, as a Luisao brace complemented Rodrigo's first-half opener. Christian Eriksen's superb free-kick was just a mere consolation for Spurs.
While impressed by a Benfica side now unbeaten in 24 matches, Sherwood was far from happy with their coach Jesus.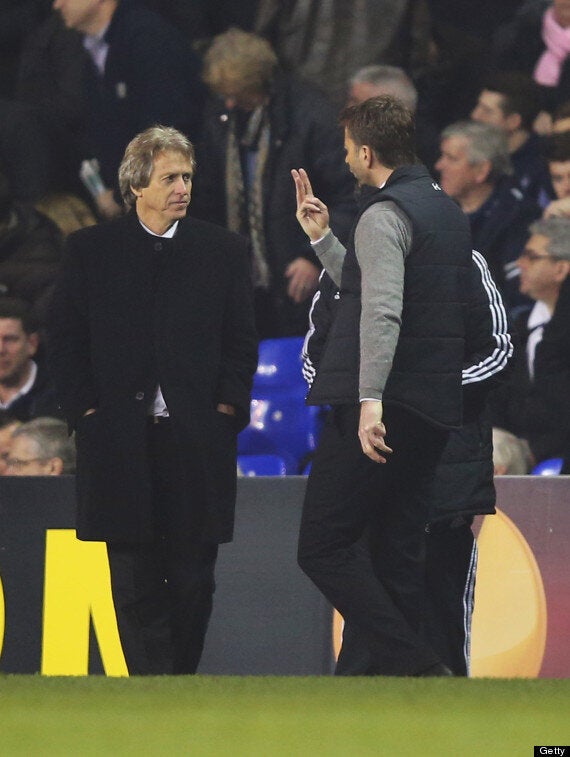 Sherwood was unhappy with Jesus' touchline behaviour
The pair argued throughout the match and the Portuguese showed three fingers to Sherwood after Luisao made it 3-1, antagonising the Spurs boss at the end of a match in which they did not shake hands.
"I thought his team were very good and showed a lot of class - it's just a shame he didn't," Sherwood said. "In the first two minutes he was coming over to the fourth official saying I was stepping in his box.
"He doesn't mind himself, does he, to be fair? Waving goodbye like that [with three fingers]? It lacks class. Why would anyone do that?
"He's got a good side, of course he has, but, nah, not for me thank you. I have no intention of speaking to him."
Sherwood was clearly furious but Jesus downplayed the incident, insisting the three-fingered gesture referred to the goalscorer Luisao.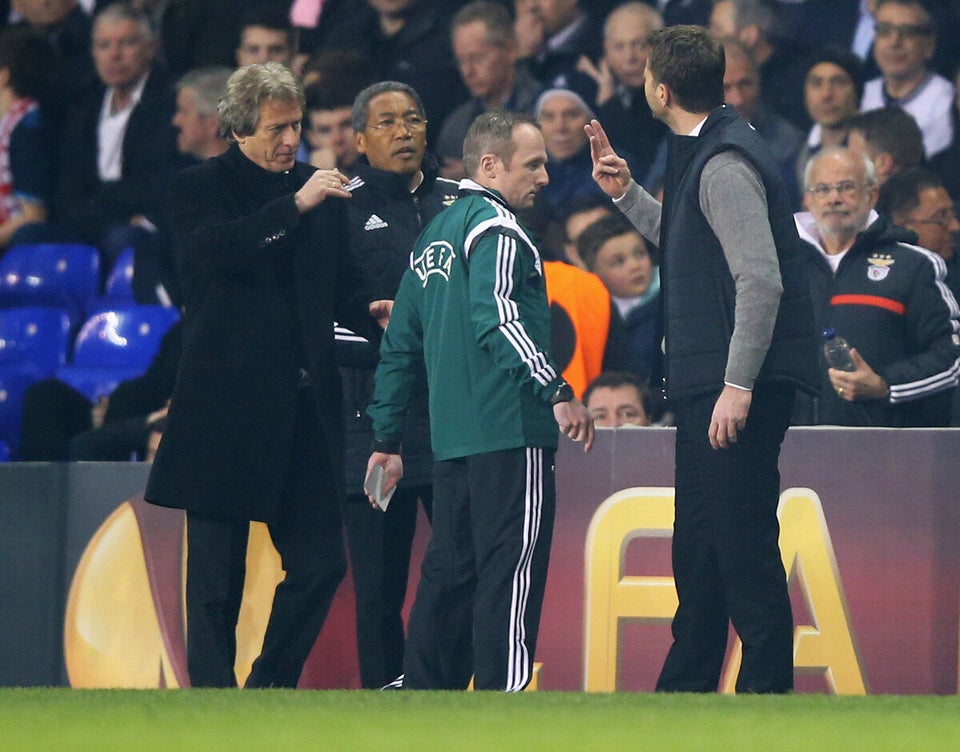 Sherwood and Jesus
"I was saying: 'number three, Luisao, number three," he said. "Maybe here in England the benches are too close together, compared to in Portugal.
"In Portugal, we have more space apart and we can demonstrate ourselves in our own way.
"When at some stage I invaded Tim Sherwood's personal space, he told me to go to mine. He did the same to me. But it was no more than that, it was quite pleasant in the end."
Related