Mike Oldfield is not a man you would think would be in need of validation.
His history-making record 'Tubular Bells' has sold an estimated 15 to 17 million copies worldwide and, four decades after he stunned the world with its arrival, the atmospheric notes used on films from 'The Exorcist' to 'The Space Movie' remain as unique, distinctive and instantly recognisable as ever.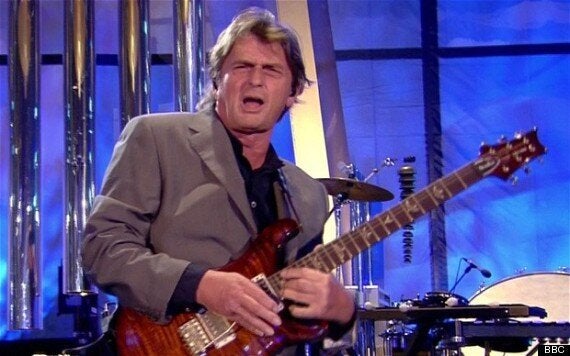 Mike Oldfield's Olympic moment gave him a boost of musical inspiration
However, it took an invitation from Danny Boyle to appear on stage at the opening ceremony of the London Olympics for him to feel "a valid artist of the 21st century".
More tellingly, it gave him a "shot in the arm" for some fresh music-making.
"It plugged me back into the world of music," he says happily, on the phone from his home in the Bahamas. "Nothing else has changed, I just feel more motivation."
Not as joyfully, he reveals it also took his recent divorce to get the creative juices flowing once again.
That happens a lot, I know," he says ruefully. "It is useful to have an outlet. It's a very human outlet in expressing our deepest emotions that wouldn't find their way out otherwise."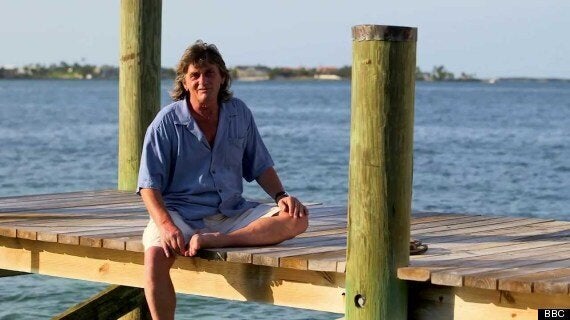 Mike Oldfield's divorce was, unfortunately, the creative stimulus he needed for 'Man on the Rocks'
The result is his 25th album, 'Man on the Rocks', an unashamedly rock album, in comparison to previous offerings, inspired primarily by Mike's realisation, "I've done pretty much everything I want to do. What haven't I done? Oh yes, a 1960s/70s sounding rock album… "
The album's already charted, sharing list space with the likes of Pharrell Williams and Beyonce, seeming to prove there is still an audience for someone who was making music when these two were barely a blink in their respective elders' eyes. Mike doesn't sound worried about rock belonging to yester-year...
"I come from an age when there weren't all these classifications," he says. "You could just as happily be listening to Bob Dylan as to Bob Marley. For me it's about melody."
He has adapted in some ways, though. Mike, by nature a famously solitary composer and arranger, was happy to collaborate with other world-class musicians – drummer John Robinson, vocalist Luke Stiller – and found the whole experience extremely pleasant. The fact that he could remain tucked up in his Bahamas home, with the musical files being sent to him to tinker with, no doubt, did no harm, either.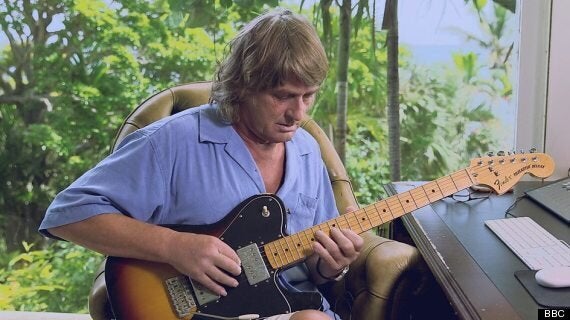 Mike Oldfield still makes music from his idyllic home in the Bahamas
A recent documentary about Mike Oldfield traces his journey from sensitive young man for whom instant fame, adulation and expectation on the back of 'Bells' became a truly overwhelming experience.
"It all came along so fast, and I was a young, young thing. You'd be a strange person if that kind of attention didn't change you – I remember thinking the key thing was for my character, my humanity, to remain intact, which of course ended up making me look stranger than ever," he laughs, possibly referring to some of his more 'cosmic' phases charted in the programme.
In the film, Oldfield's champion Danny Boyle reflects on how hard-fought some of the music turned out to be, with its creator suffering personally for it – something Oldfield acknowledges readily today.
"I am an extra-sensitive kind of person," he says. "Always have been. Huge highs and lows. But I like to think that's the price you pay as a musician, an artist or any creative person, I suppose. So it has its rewards."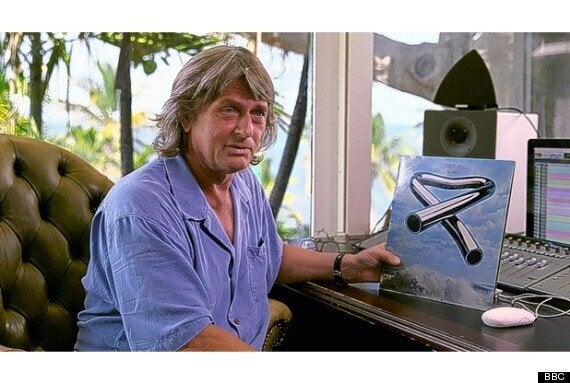 The phenomenon of 'Tubular Bells' changed Mike Oldfield's life for ever
What's next for a man, at his happiest, as he describes it, tinkering away with different sounds, on an tropical island in the Bahamas, with just a couple of lizards for company?
"I've been thinking about a prequel to 'Tubular Bells'," he says, which should be enough to send record executives running for both cover and their chequebooks in equal measure.
"Marking a time when there were no synthesisers or anything like that. A completely unique sound. But we'll see."
Mike Oldfield's 'Man on the Rocks' is available now. Watch the making of the album below which, you have been warned, is sure to give you Bahamas-envy...
Related