If 100 football supporters were asked which team took a selfie after winning a game, then almost all of them would say Arsenal.
Wojciech Szczęsny, Kieran Gibbs, Lukas Podolski and Per Mertesacker did just that following the Gunners' north London derby victory at Tottenham, as the craze threatens to infect football.
A trend that has grown in popularity since the Oscars, the selfie, for the uninitiated, is when one takes a picture of themselves. Szczęsny was in the Bradley Cooper role as, appropriately, Arsenal became the first team to succumb to it.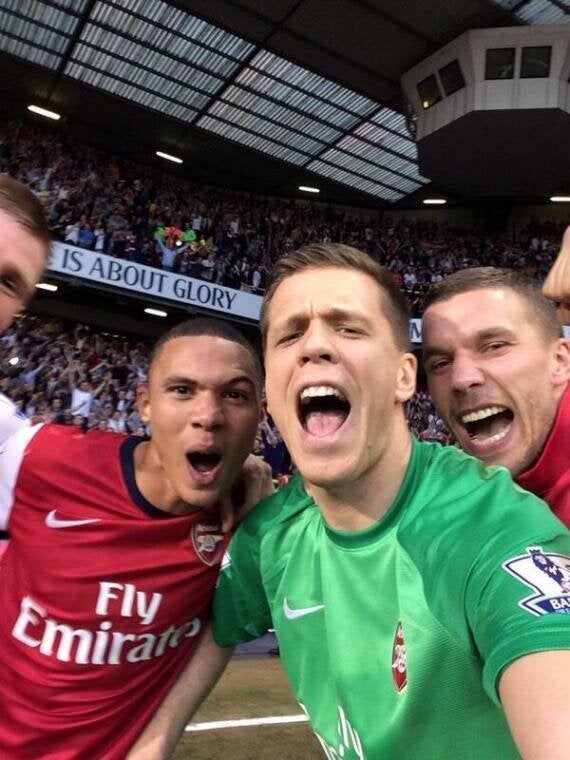 Selfies: Stop this nonsense
This is, after all, a club that are prone to over-celebrating everything from draws to fourth-place finishes, and so success-starved are the Gunners they will gladly refer to any league win as a cup final.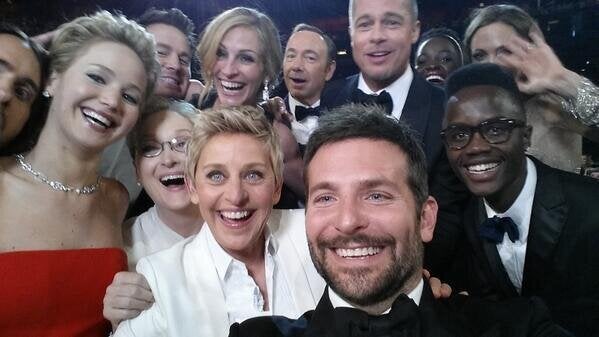 Star Studded Selfies