Horner was left seething at the FIA after Ricciardo was excluded from the final race result at Melbourne's Albert Park following an infringement of the new fuel regulations.
Red Bull immediately notified motor sport's governing body of their intention to appeal, due to be confirmed this week by the Austrian motor sport federation, under whose auspices the team operate.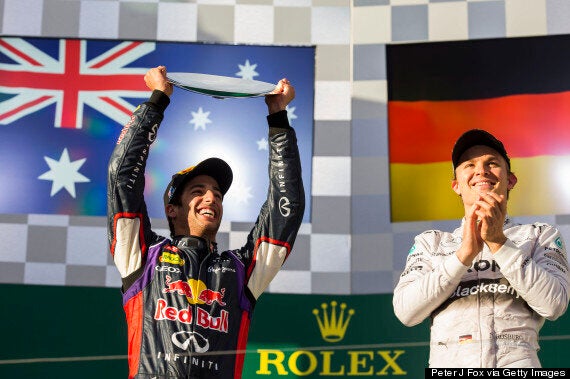 Ricciardo celebrates his podium place in Melbourne before he was disqualified
On his debut for Red Bull, Ricciardo was naturally thrilled with his second place in front of his home crowd, crossing the line 24.5secs behind Mercedes' Nico Rosberg, and narrowly ahead of McLaren rookie Kevin Magnussen.
With the arrival of the new 1.6-litre V6 turbo-charged engines, new rules state cars must start with a maximum 100 kilograms of fuel, as opposed to 140-150kg in previous years, and operate with a fuel-flow rate of no more than 100kg per hour.
Ricciardo's car was found to consistently exceed that rate, yet a decision was not confirmed by the FIA until over five hours after the race had concluded.
An angry Horner, describing himself as "extremely disappointed" with the FIA's verdict, added: "Through the appeal process it will be quite clear the car has conformed at all times with the regulations.
"These fuel-flow sensors that have been fitted by the FIA have proved problematic throughout the pit lane since the start of testing.
"It is immature technology, so it's impossible to rely 100 per cent on that sensor which has proven to be problematic in almost every session we have run in."
After removing the FIA sensor following issues in Friday practice, the team ultimately tried a replacement which failed in qualifying.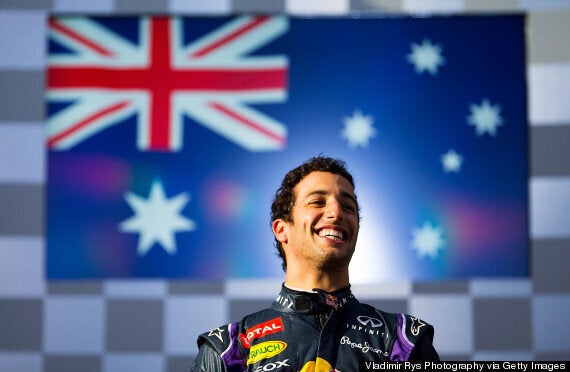 Horner was left outraged after Ricciardo was disqualified
Come the start of the race the team opted to use their own internal fuel-flow model, albeit not one ratified by the FIA.
FIA race director Charlie Whiting claims Ricciardo would not have been excluded if Red Bull had complied with directives and the rules.
"We advised them after qualifying and five laps into the race to take the necessary steps to comply with the regulations," said Whiting.
"They chose to use their own calculations to show they complied. If they had followed the advice we gave them at the time, we would not have had a problem and they would not have been penalised.
"If their sensor was kaput then things would have been different.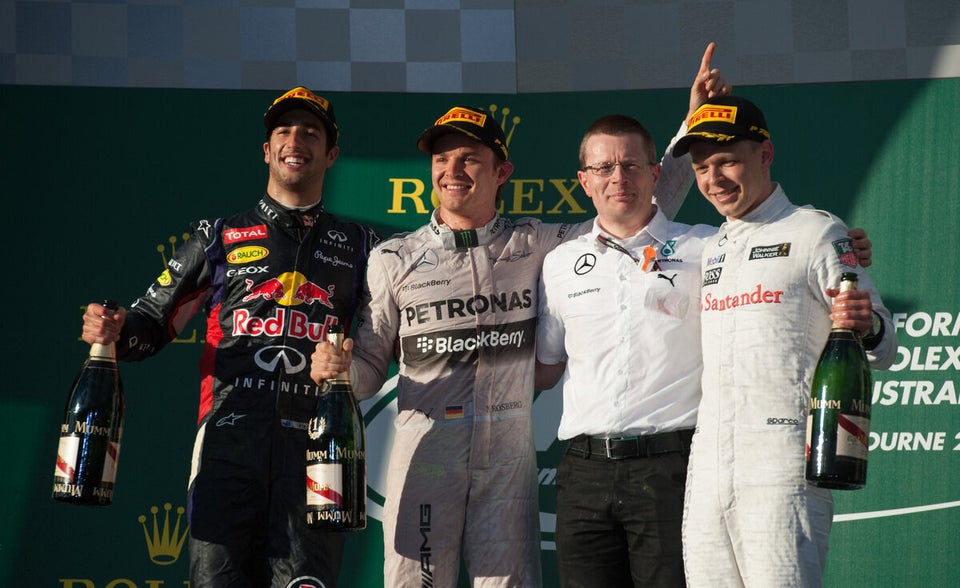 Australian Grand Prix
"That happened with (Sergio) Perez's (Force India) car - the sensor broke - and they used their injection model with an offset and that was fine.
"It is a human thing because (Red Bull) had the ability to do what was needed to comply."
The feud that has overshadowed the start of the campaign will now go before a court of appeal hearing at the FIA headquarters in Paris once the appeal has been officially lodged.