An earthquake was felt strongly across Los Angeles earlier today, provoking a mass reaction from celebrities in the area on Twitter.
Stars like Paris Hilton and former 'X Factor' star Cher Lloyd have tweeted their concern after being caught in the middle of the earthquake, which measure around 4.4 magnitude.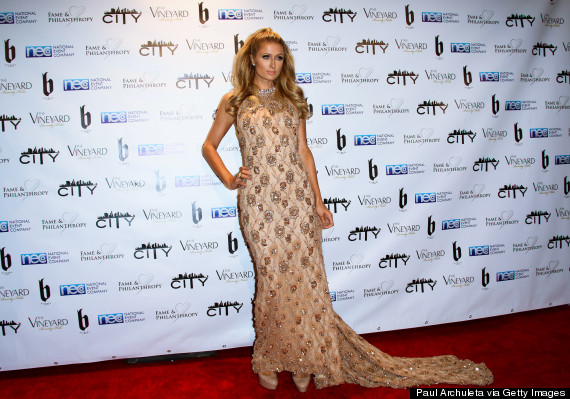 Paris Hilton
Paris took to her Twitter to say:
OMG! Did anyone just feel that Earthquake? So scary, woke me up out of an already scary nightmare. I hate earthquakes. :(

— Paris Hilton (@ParisHilton) March 17, 2014
Kelly Osbourne was also shocked by the sudden earthquake, saying:
That earth quake just scared the shit out of me!!!!

— Kelly Osbourne (@KellyOsbourne) March 17, 2014
Meanwhile, Cher Lloyd had a slightly more crude reaction to the earthquake:
Just experienced my first earthquake here in LA. Shit my pants!

— Cher Lloyd (@CherLloyd) March 17, 2014
Oh dear.
Rapper Nicki Minaj's reaction to the quake was slightly more philosophical - she posted:
This earthquake just made me re-evaluate my entire life. lol. I swear it felt like the entire house… http://t.co/EWFxS7dCNc

— Nicki Minaj (@NICKIMINAJ) March 17, 2014
British-born novelist Jackie Collins had a dramatic reaction to the earthquake, tweeting:
just thrown out of bed by an earthquake!! One of the joys of living in Southern California!!

— Jackie Collins (@jackiejcollins) March 17, 2014
Los Angeles Fire Department have so far reported no damage from the earthquake.
LIKE US ON FACEBOOK | FOLLOW US ON TWITTER