Pictures of the day from The Huffington Post brings you the very best news and sports images, from around the world chosen and created by our own photo editors, Elliot Wagland, Tahira Mirza and Michael Cripps.

Godzilla - International Trailer - Official Warner Bros. UK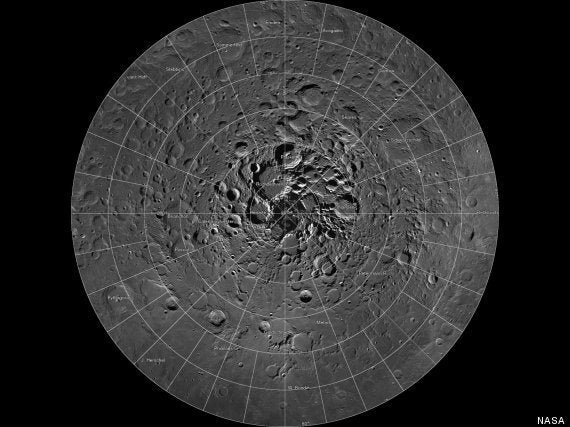 Scientists, using cameras aboard NASA's Lunar Reconnaissance Orbiter (LRO), have created the largest high resolution mosaic of our moon's north polar region. The six-and-a-half feet (two-meters)-per-pixel images cover an area equal to more than one-quarter of the United States.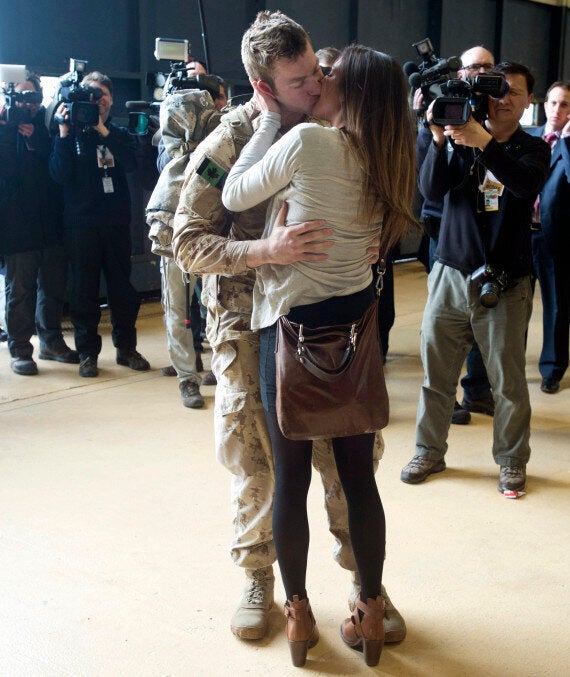 Canadian armed forces Master Cpl. Anthony Alliot is greeted by his girlfriend Sarah Tooth as he arrives at the airport as the last members of the Canadian forces return to Canada from Afghanistan.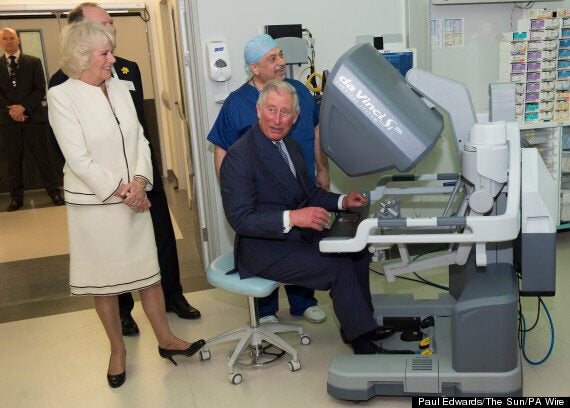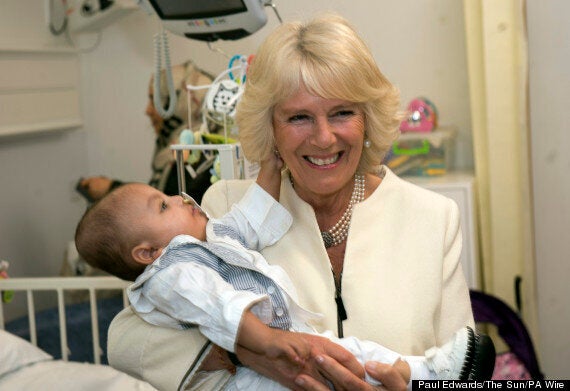 The Prince of Wales and The Duchess of Cornwall officially open the new Chelsea Childrens Hospital, at the Chelsea and Westminster Hospital in London.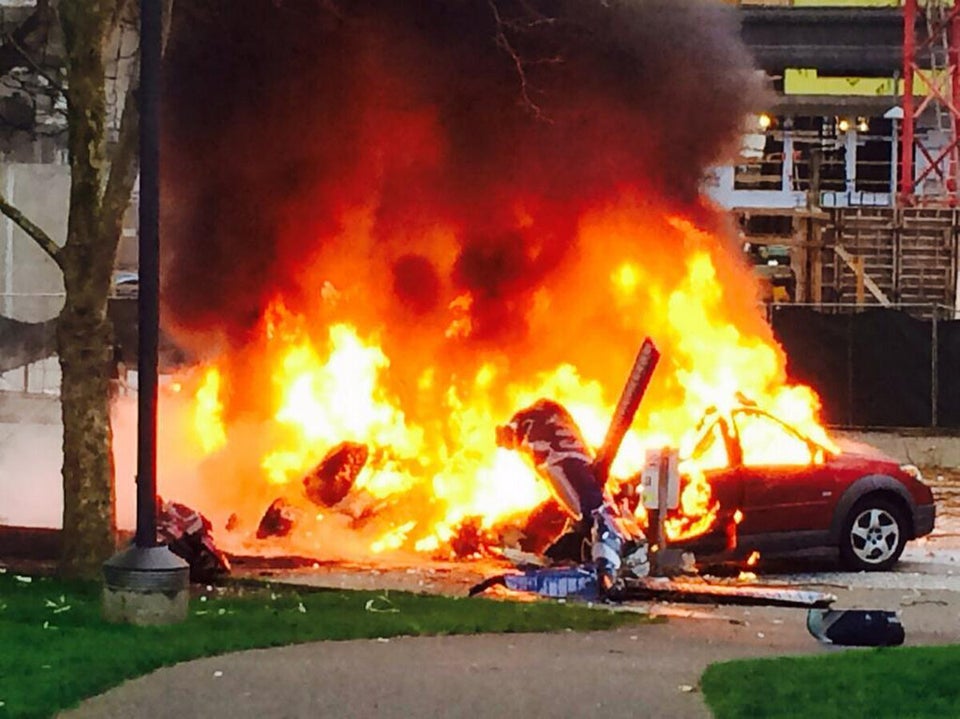 News chopper crash
Smoke rises from the scene of a news helicopter crash outside the KOMO-TV studios near the space needle in Seattle, Tuesday, March 18, 2014, in Seattle. The station says the copter was apparently coming in for a landing on its rooftop Tuesday morning when it possibly hit the side of the building and went down, hitting several vehicles. A merry looking Macaque snapped in the Tangkoko National Park in Sulawesi, Indonesia. However, while it appears to be living up to its cheeky monkey reputation by flashing its widest grin, this is actually a threat gesture.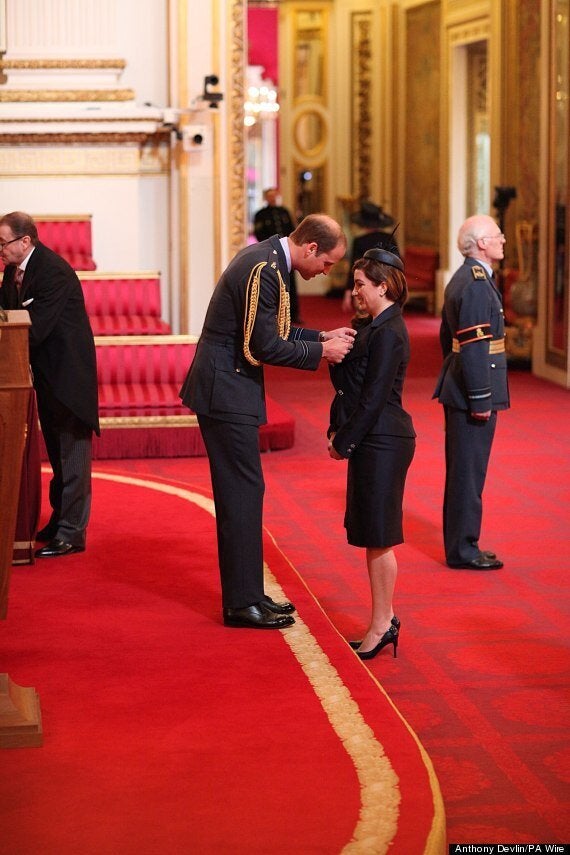 Karren Brady from Solihull is made a CBE (Commander of the Order of the British Empire) by the Duke of Cambridge during an Investiture ceremony at Buckingham Palace in central London.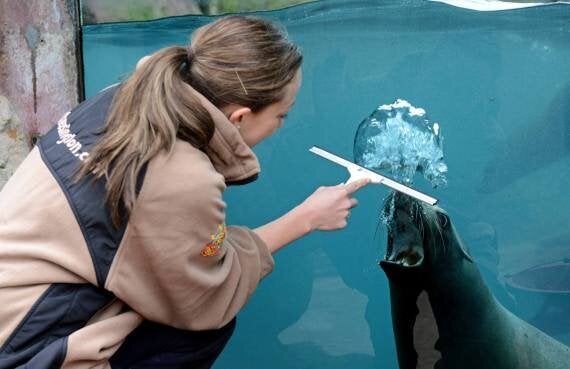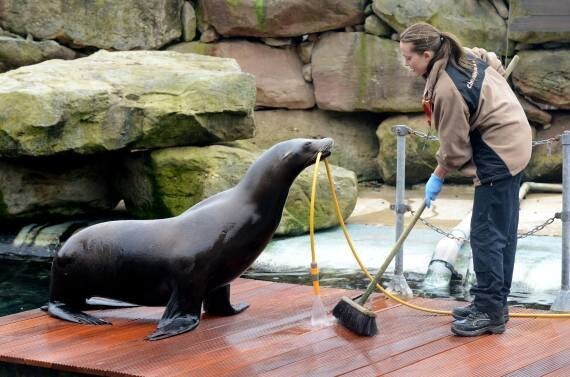 Nothing says spring has sprung like Britain's best-loved attractions re-opening for business this week. Ahead of Chessington World of Adventures Resort re-opening for spring tomorrow, the animals from the sealions to the macaws, have been spring cleaning to make sure the place is spick and span! Dedicated keepers at Paignton Zoo are caring for a rare baby that weighed little more than a CD at birth. The pygmy slow loris - which weighed just 22 grams when it was born - was one of twins born to a first-time mother. Sadly, one twin did not survive and keepers stepped in to save the other when its mother abandoned it. For the first night head mammal keeper Craig Gilchrist slept in an office in the Zoo, feeding the minute youngster every couple of hours using a 1ml syringe and a small rubber teat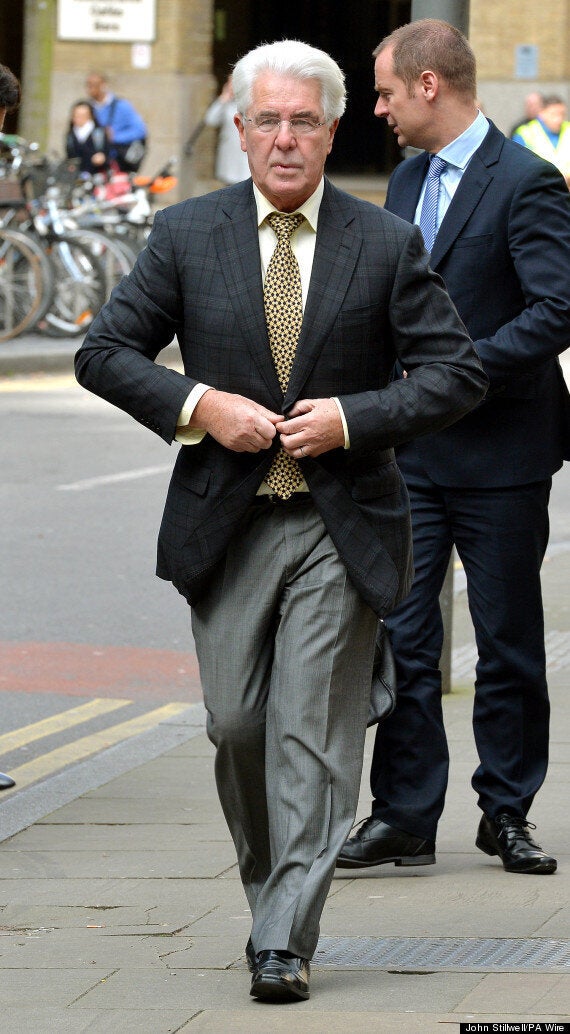 Publicist Max Clifford from Hersham in Surrey, arrives at Southwark Crown Court where he is accused of a total of 11 counts of indecent assault against seven women and girls.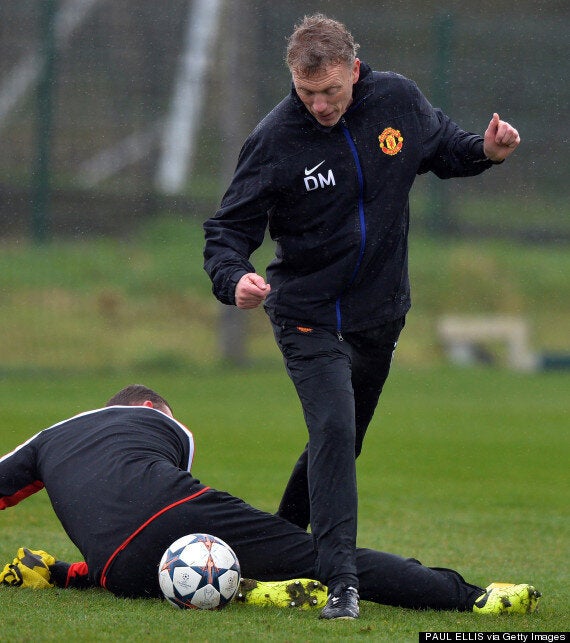 Manchester United's English striker Wayne Rooney slides to tackle manager David Moyes during a training session at their Carrington training complex in Manchester ahead of their UEFA Champions League round of 16 second leg football match against Olympiakos. Russia's President Vladimir Putin addresses the Federation Council in Moscow's Kremlin on Tuesday, March 18, 2014. President Vladimir Putin defended Russia's move to annex Crimea, saying that the rights of ethnic Russians have been abused by the Ukrainian government.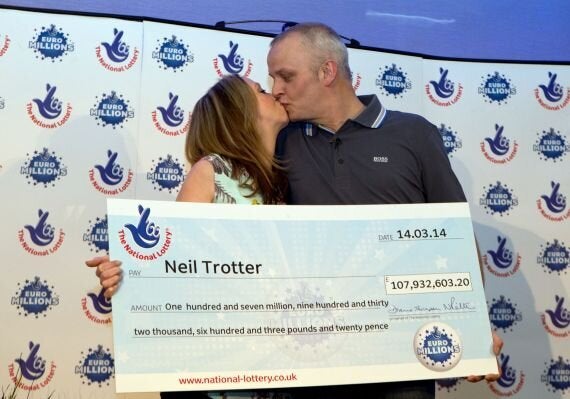 Car mechanic and racing driver Neil Trotter, with partner Nicky Ottaway, during a press conference in Dorking, Surrey where he was revealed as the man who scooped a £107.9 million jackpot on the Euromillions lottery.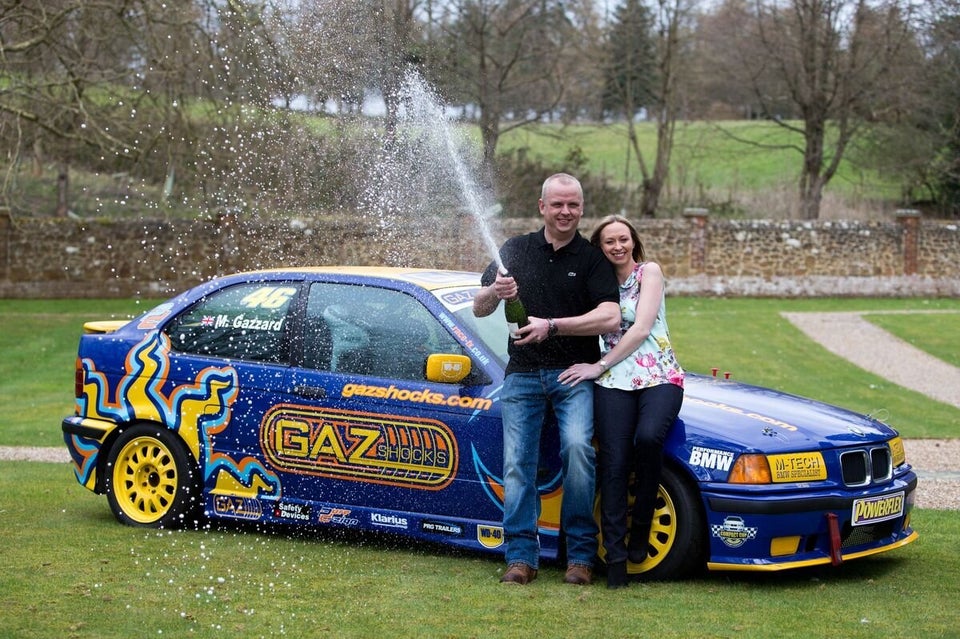 Euromillions lottery jackpot winner A jet belonging to the Rolling Stones sits at Perth International Airport in Perth, Mick Jagger's girlfriend, L'Wren Scott, was found dead in her New York apartment on Monday morning.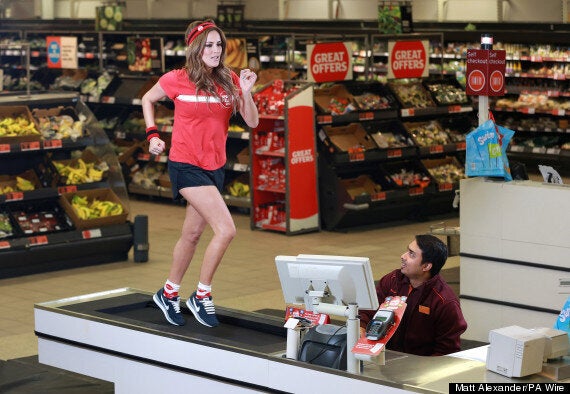 Caroline Flack shows off this years Sport Relief merchandise during a last minute training session on a checkout treadmill, at a Sainsbury'™s store in Whitechapel