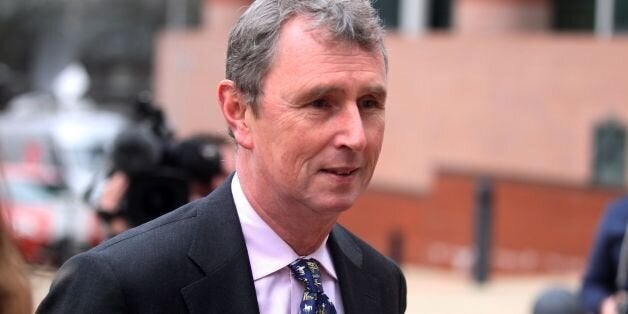 Tory MP Michael Fabricant denied today that party Whips acted like a characters out of the darkly sinister political drama House of Cards, as he gave evidence at the trial of fellow MP Nigel Evans.
Fabricant said he thought it was "out of character" after being told Evans had sexually assaulted a young man, a court heard.
Fabricant, the current vice chairman of the Conservative Party and MP for Lichfield, told the jury he heard the allegation about his "good friend" Evans in July, 2009.
Evans, the former deputy speaker of the House of Commons, is alleged to have groped a young man, a bi-sexual Westminster worker, who was sleeping on the settee at his home in Pendleton, Lancs.
Fabricant was told of the allegation shortly after, as he was at the time a senior Tory whip.
Evans, 56, is on trial over claims he used his ''powerful'' political influence to take sexual advantage of seven young men - often while drunk. He denies one rape, two indecent assaults and six sexual assaults said to have taken place on various dates between 2002 and last year.
Fabricant told the jury: "Nigel and I were good friends." He was in a Waitrose car park working on the Norwich North by-election when he first heard of the allegation against Evans.
Adam Price, a Plaid Cymru MP at the time, had spoken to the complainant and called Fabricant to tell him about the allegation.
Fabricant told the jury: "I remember fairly well what he said, mainly because it seemed to me out of character for the Nigel Evans I knew. That's why I remember that conversation."
Mark Heywood QC, prosecuting, asked the MP: "What was being sought?"
Fabricant said: "Mainly action of some sort and some advice." He said he called the Opposition whips office at the House of Commons and spoke to John Randall MP, a deputy whip.
Fabricant said he could not recall having a telephone conversation with the complainant, though telephone records suggested a call took place between them.
The MP said part of the whips' job was the "pastoral care" of MPs. "I believe that's one of the more important roles of the whips and intelligence gathering. It's not like House of Cards, if you have seen that programme."
The 1990s British political drama which spawned a recent hit US remake staring Kevin Spacey, sees the personal lives of politicians exploited by party Whips for their own political gain - often with fatal results.