"It's going to kick off at some point, there's going to be some chaos. After first qualifying, I reckon there's going to be some fights breaking out."
The British Touring Car Championship has not yet started but already it is shaping up to be one of the most exciting - and dramatic - seasons for years and triple champion Matt Neal reckons there will be dramas aplenty off the track as well as on it.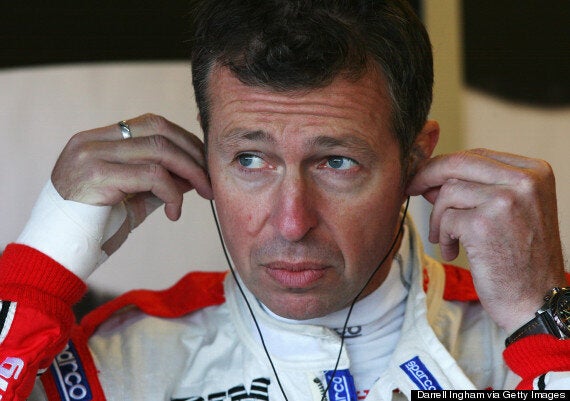 Matt Neal is preparing for his 24th season in the BTCC
The BTCC is the pinnacle of UK circuit racing. Firmly established for more than 50 years, it attracts the best drivers in the country as well as from abroad who enjoy its close racing, its rough and tumble, its legions of fans and its rivalries, many of which have become soap operas in themselves, something to which Neal and his nemesis Jason Plato are more than familiar.
But 2014 is promising much more. For starters, there will be a record seven ex-champions on the grid, including 2013 titleholder Andrew Jordan. They will be joined by another 24 drivers, 31 in all and all of them trying to squeeze round the tight Druids Corner at Brands Hatch in the opening race of the season.
"There's going to be some chaos," Neal told The Huffington Post UK, predicting a spot of fisticuffs in the garages.
"Thirty-one cars on the grid is going to be chaos at Brands, absolute chaos, but it does mean qualifying's important, the pressure is going to go up... there's only 30 minutes, I reckon you'll be lucky to get one clean lap in."
In spite of that, the Honda Yuasa Racing driver is looking forward to the year ahead and a return to his favourite circuit for the first round of races.
Story continues after slideshow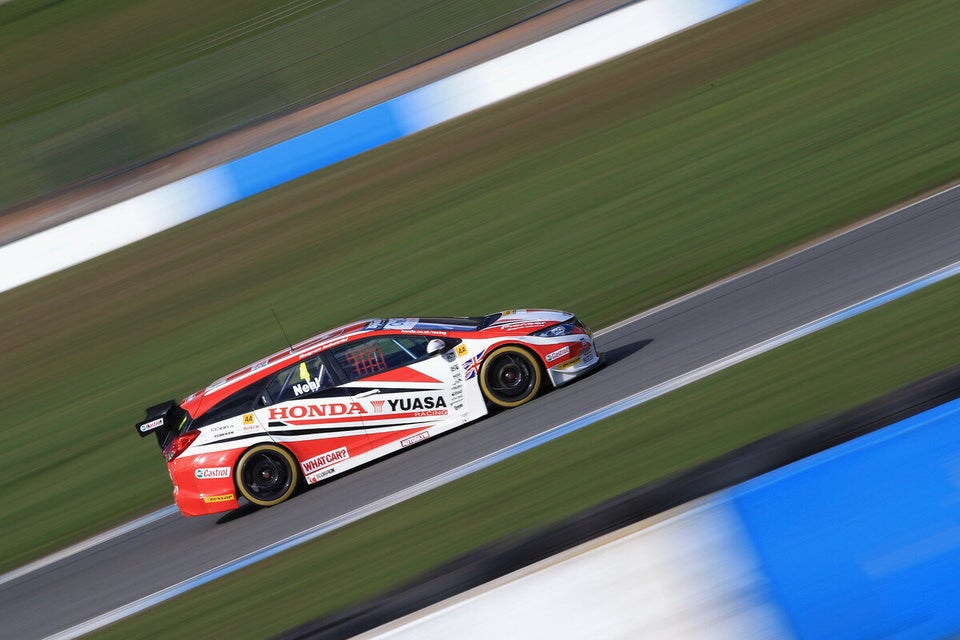 British Touring Car Championship 2014
"Brands has been a good hunting ground for me over the years. I love the intensity of racing on the Indy circuit. Fans can see just about all the racing because of its bowl layout. You can't hear them because of the noise [in the car] but you can feel the cheers and the boos; the Plato supporters booing me and my fans booing him. The atmosphere is tremendous."
What adds more spice into the championship, if any were needed, is that the cars are closer now than they have been for some time if times at recent tests sessions are to be believed. For Neal, this raises the stakes even further because he and fellow Yuasa Racing team-mate Gordon Shedden go into 2013 with a completely new car, the Honda Civic Tourer - an estate car - an idea the team proposed to Honda and which has caused some headaches since.
"Originally, Honda weren't into it, they just thought 'don't be stupid' but then they came back... It's a massive challenge, we've never run an estate car before. When we first started running it in anger it was challenging, to say the least. It was at that point I was thinking 'oh my, what have we done' but.. every time we go out we're getting closer.
"One thing is certain from all the tests is that it's going to be bloody close, very tight. you're going to be looking for fractions of seconds."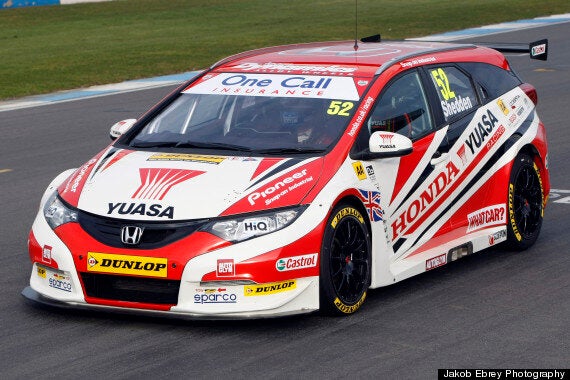 Gordon Shedden tries the Honda civic Tourer for size
Fighting for those seconds will be tough, particularly with the six ex-champions lining up alongside the 47-year-old.
"They're not just champions they're multiple champions around the world," Neal laughs, adding: " They're old friends and it's great to have them back. It doesn't make life easier but it would make it more rewarding if me or Flash [Shedden] could get results against them, so bring it on.
"It's why I got into touring cars. When I joined, this was the best touring car championship in the world and I wanted to race against the best, so to see these guys coming back is fantastic."
"I'm under no illusion as to the challenge we're up against but I think it's great, absolutely great. It could be a classic."
Popular in the Community