Miley Cyrus's 'Bangerz' tour encountered yet another problem this week, as one of the singer's tour buses caught fire.
Miley's sister Noah shared two videos and photos via her Instagram, showing the wreckage while it was alight and the resulting damage.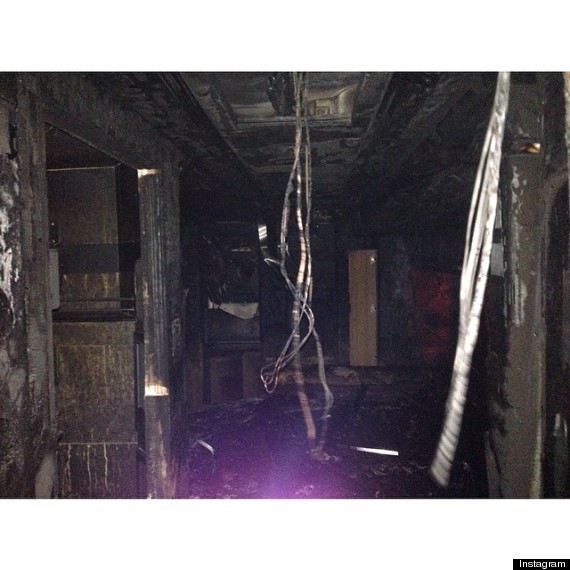 Noah shared a snap of the bus after the blaze
Luckily, Miley and her crew were out of harm's way when the mystery fire occurred and Noah confirmed nobody was injured via her Twitter account, posting: "Yes, everyone got out safe no one is injured what so ever!! everything is okay!!"
The huge blaze saw the whole bus go up in flames. TMZ is reporting that the bus was travelling to New Orleans when the incident took place.
The cause of the fire is currently unknown.
The 'Bangerz' tour has encountered more than a few problems in recent weeks and she's even reportedly being sued by a construction worker, who was damaged by a giant tongue-shaped slide that forms part of her stage set.
The 21-year-old has also been showing off her new tattoo - a cat emoji on the inside of her lip. Each to their own...
LIKE US ON FACEBOOK | FOLLOW US ON TWITTER