Pep Guardiola has revealed he ended his four-year reign at Barcelona because he could not "motivate" his players anymore.
Guardiola led Barça to three Primera Ligas and two Champions League titles over four seasons at Camp Nou, winning 14 out of the 18 competitions he coached them in.
Following a year-long sabbatical in New York, he returned to coaching with European champions Bayern Munich last year, and with the Bundesliga champions on course to repeat their 2013 treble triumph under Jupp Heynckes, Guardiola has reflected on his time at Barça.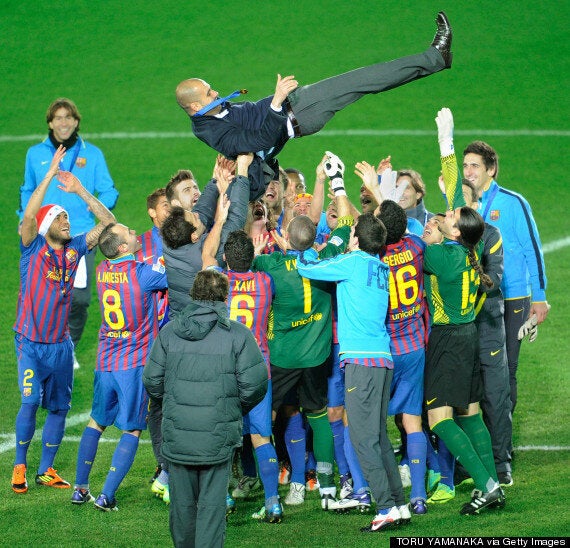 Guardiola was incredibly successful at Barcelona
"If you can't motivate your players anymore, as a coach, you know the time has come to leave," he told autopista.es.
"We were incredibly successful. Fourteen trophies in just four years; it was the best period in the club's history. But that can also be a burden. I progressively encountered difficulties in motivating myself and the team. I had won everything with Barça, both as a player and as a coach. And I realised that it was getting more and more difficult for the team."
Barcelona's 2012 Champions League semi-final defeat to Chelsea ranks as Guardiola's lowest moment in Catalonia.
"There were a lot of sad moments. When Barcelona lost to Chelsea in the 2012 Champions League semi-finals – that was one of them," he added. "We were much better than our opponent, but we conceded a needless goal in the second leg and, before we knew it, we were out. That was a big defeat for me. I felt as if I couldn't lift my team again."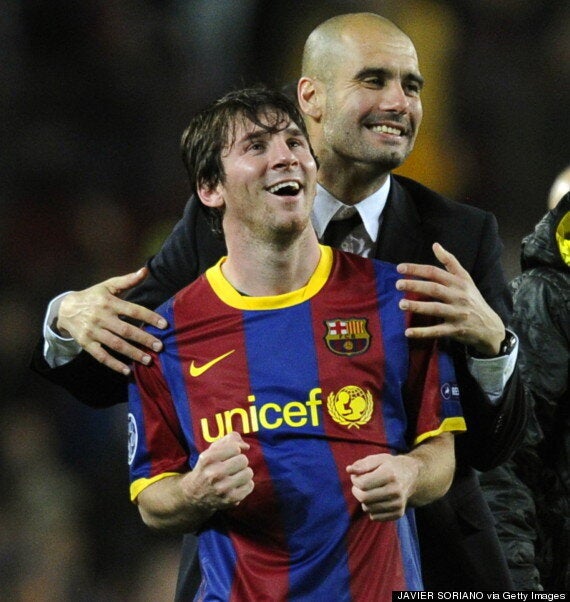 Messi emerged as the best player in the world under Guardiola's management
Guardiola also intensified speculation over his relationship with Lionel Messi. Whenever the Argentine, who received the Ballon d'Or accolade three times under Guardiola, was named on the substitutes' bench "there was a fuss", according to Guardiola.
The Bayern coach admitted his first contact with the Bavarians prior to his January 2013 appointment was at the club's annual pre-season tournament, the Audi Cup, in 2011.
"I had an espresso in the VIP Lounge and spoke to Karl-Heinz Rummenigge and Uli Hoeness about my plans for the future. At that time, Bayern's current success couldn't be foreseen. But, for me, the challenge is simply to coach a new team and continue the achievements of my predecessor, Jupp Heynckes."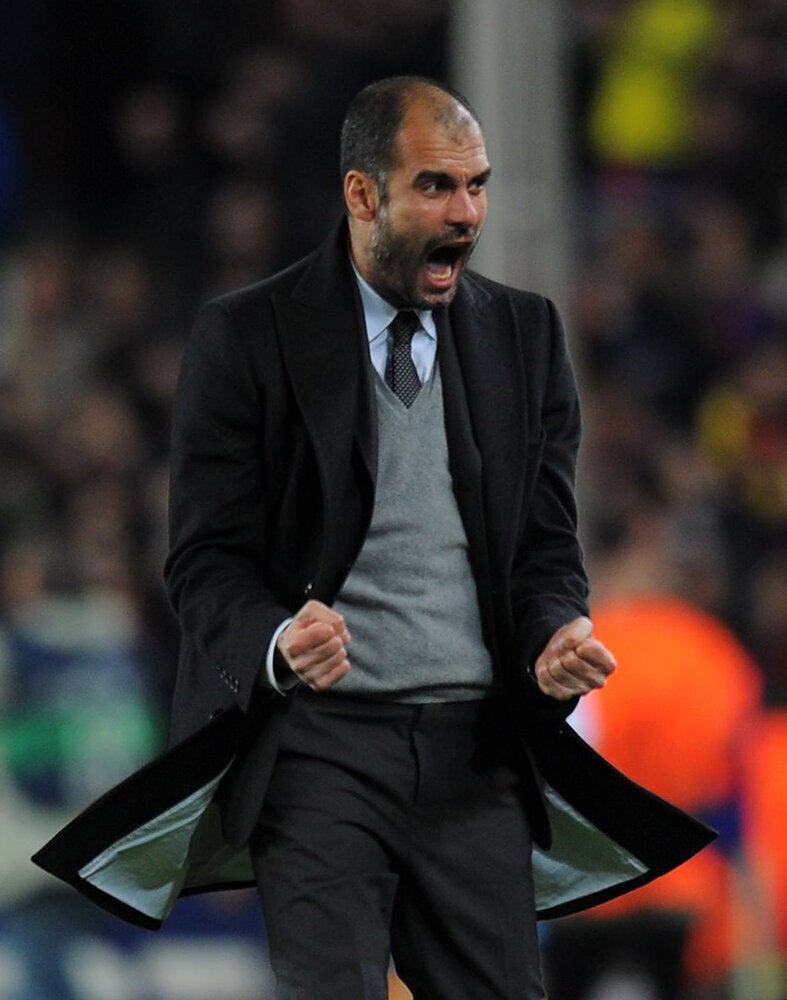 Pep guardiola
Popular in the Community