Facebook: it's certainly good for some things.
Nicholle Oliver, 36, from Pittsburgh, embarked on Facebook search for to look for her mother, posting her story on the social media site. Her message read: "I was born on November 18, 1977 in Washington, Penn. I was put up for adoption through catholic charities. I am looking for my birth parents from Columbus, Ohio. My birth mother's name is Jodi Hildreth. She would be 64-years-old. Please share on Facebook."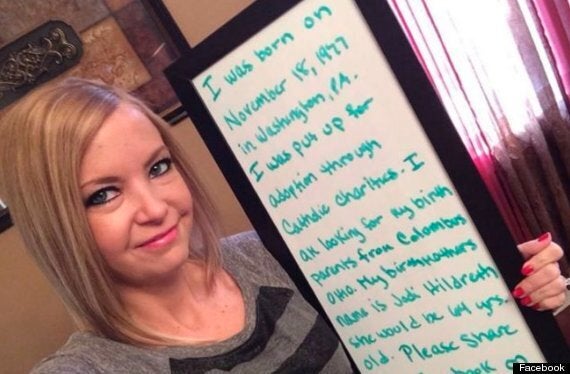 After the photo was shared around 5,000 times, she sought help from a social media group called Search Squad, and managed to track down her mother. In doing so, she discovered that she had passed away.
She also found out that she had two sisters, posting on Facebook: "Holy shit, I found my sisters Rosie Briggs Franklin and Dollie Conant."
Franklin said: "Here was my sister that I had no idea she was even alive, holding a picture with my mom's name and "I am looking for my family. I was just shocked. I just sat there for a minute and looked at it like, "is this for real?"
The sisters had been told that Nicholle was given up for adoption because their mother was struggling with drug addiction and the baby had health issues.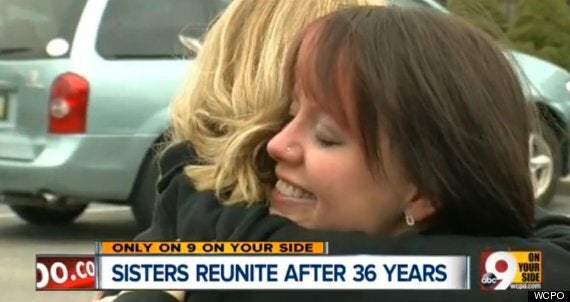 WCPO reported: "Out of nowhere, as Oliver gazed anxiously at the road from in front of the hotel, her sister grabbed her from behind.
"Happy St. Patrick's Day," Franklin laughed as she sneakily embraced her little sister, who was fittingly wearing a "Kissy Me, I'm Irish" shirt to celebrate her newly discovered Irish ancestry. "You are so tiny. You're, like, smaller than me. It's crazy," Franklin remarked."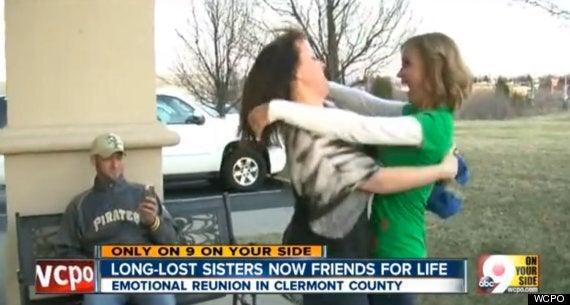 They then drove up to see Dollie who lives in Ohio.
About the reunion, Nicholle said: "It's unbelievable. I have this huge hole filled that I never thought would be filled. It's crazy."