Cincinnati Reds closer Aroldis Chapman has suffered facial fractures above his left eye and nose after he was hit by a line drive Wednesday night, the latest frightening injury to a pitcher struck in the head by a batted ball.
Chapman was undergoing further testing at Banner Good Samaritan Medical Center, where he was set to spend the night for observation, according to a statement from the Reds.
First-year manager Bryan Price said Chapman was conscious and talking as he was taken off the field during Cincinnati's spring training game against the Kansas City Royals.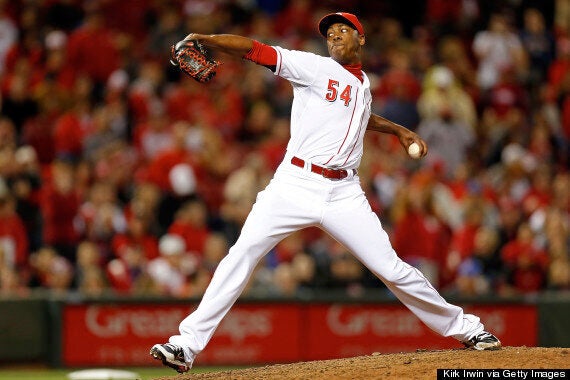 Champman's injury came during an exhibition match
The exhibition was called after an 8-minute delay with Kansas City leading 6-3.
"Not good," Price said. "He left the field on a stretcher, took a line drive just above his left eye is what it looks like — a contusion, a laceration, and certainly needs to be taken to the hospital and checked. We've got Tomas Vera, an assistant trainer, is going to be with him. And then we'll get our updates from there."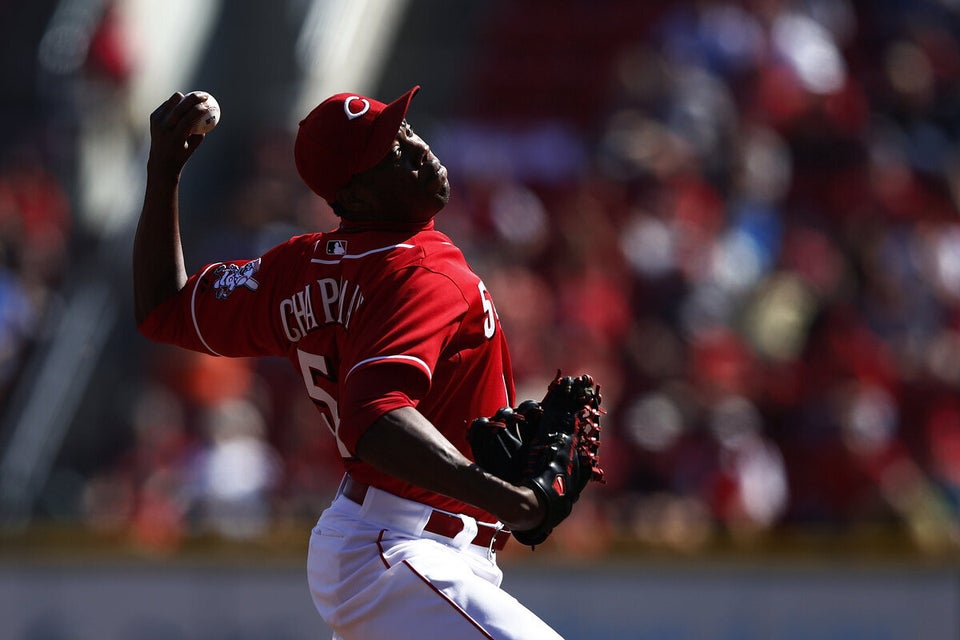 Aroldis Chapman