Miley Cyrus has taken to Instagram to show off a snap of her bruised bum following a night of debauchery - think pole dancing, strippers and twerking - at a New Orleans club.
We were truly shocked to see the snap of the usually shy-and-retiring Miley (ahem), which shows the 'Wrecking Ball' singer poking her tongue out and striking a post on a sun lounger as a pal looks on.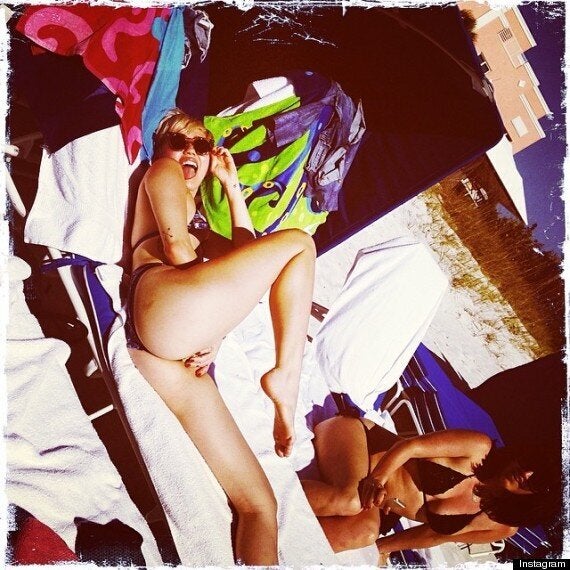 The snap is captioned: "#fuckyeahtampa yasss that's a bruise on my arssss".
The snap of her bruised behind follows a huge night out, where Miley twerked and pole-danced her way into the early hours at a New Orleans nightspot.
MailOnline reports that Miley and her pals partied the night away at the Babe's Cabaret strip club, which is located in the city's French Quarter.
Not content with the dancing skills on display from the club's dancers, Miley decided to show off her own pole techniques. As you do…
The evening out was a rare night off for Miley, who is currently taking her 'Bangerz' tour around the US before bringing it to the UK in May.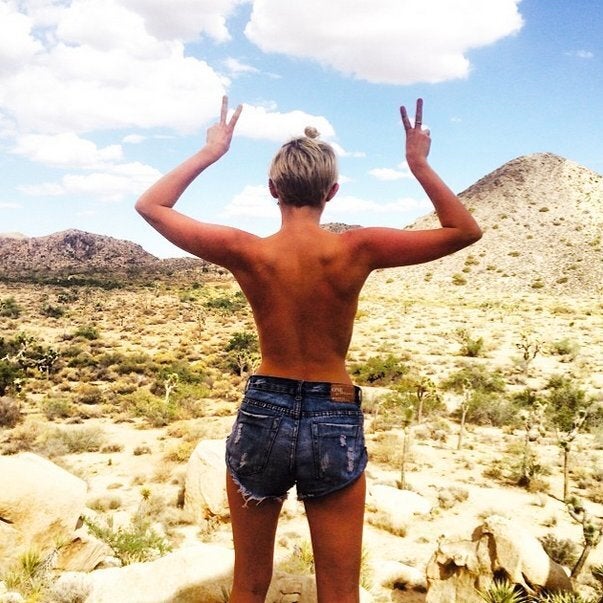 Miley Cyrus's Most Naked Pictures