The general perception of women in the food industry is that a) there aren't enough of us and b) this may be due to an overt sense of aggression and testosterone in the kitchen.
Of course Roux is only describing that hallowed place at the top: the head chefs who run the kitchens – not the front of house managers, the owners, the chief financial officers or the creative heads.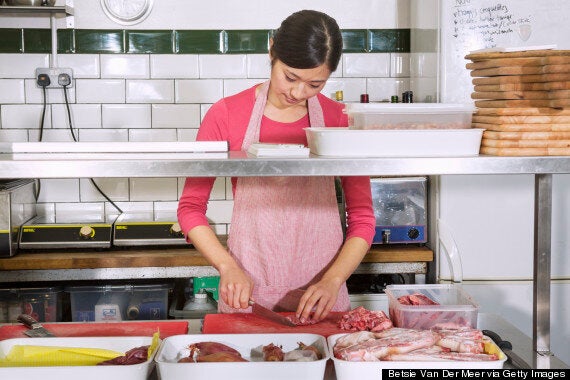 The not-so-good news is food is an industry that is still male dominated. Figures from the Office for National Statistics show that of the UK's 187,000 chefs, 37,000 are women, making up just 20% of the total. But then arguably that could be said of any industry that doesn't involve female-centric services such as the beauty industry.
The good news, is that the conversation is changing. Most women we spoke to – from entrepreneurs to event organisers to chefs – felt that women have played an important role and continue to increase in number in the food business.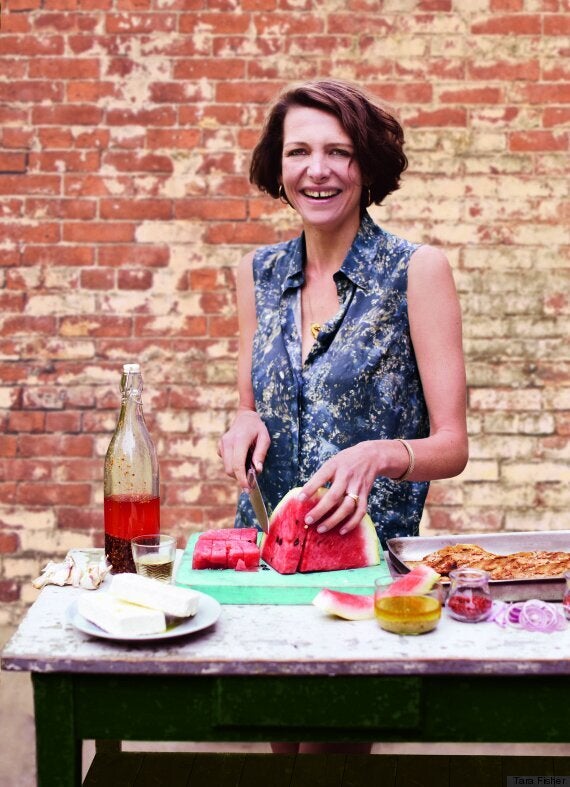 Credit: Chilli Notes; Recipes to warm the heart (not burn the tongue) on 8 May 2014
"There is a huge amount of women working in the food industry, whether as food writers, researchers, working in restaurants, in PR. Also as chefs. At Wahaca we employ women when they come in and are qualified.
"We treat them just as we treat our other chefs, none of them work insane hours and we encourage them all to have full lives outside their work."
"This is particularly true for chefs, a role which has been largely dominated by males, but becoming a great option for female chefs, especially as their presence in kitchens makes them nicer places to be," she adds.
At the moment, the most well-known female chef is Angela Hartnett, but she's not a solitary figure.
There is Masterchef judge Monica Galetti, Florence Knight, head chef at Polpetto and Clare Smyth, head chef at Restaurant Gordon Ramsay. And gone are the days when Delia and Nigella Lawson were the main faces of female foodie inspiration - chefs and TV personalities Rachel Khoo, Gizzi Erskine and Lorraine Pascale (not forgetting of course, Mary Berry) have just as much personality and presence as their male counterparts.
Although it seems right that chefs – female or male – should be given a place only based on merit, there are benefits to having women on the team. So if you are a male proprietor or chef wondering if women can cut the mustard, pay attention.
"In management roles," says Laura, "the positives women can bring are diplomacy, problem solving and the ability to gain a consensus, as well as organisation. In the kitchen - a calming balance."
Thomasina adds: "I think women are incredibly brave and follow their guts possibly more than men generally speaking. I think we are warriors!"
A key obstacle – which again, is applicable to most industries – is that gruelling hours and raising a family are not conducive.
Thomasina says: "If a woman wants to start a family, this makes things a little tricky! But perhaps as you move up the career ladder the need to work such insane hours decreases. I think everyone works incredibly hard at the start of their career if they want to make it work."
What helps of course, is that the food scene itself has changed over the last 10 years, meaning that there are a wider range of opportunities.
Rather than only going for head chef jobs at a high profile restaurant, there are equally big and satisfying gains to be had by running supperclubs, pop-up restaurants and food stands.
In fact, because these allow chefs to road test whether or not a product is successful before embarking on a heavy financial commitment, they've resulted in smaller, more abundant yet more sustainable businesses.
We've certainly noticed that women are becoming more empowered to be their own bosses. Plus, with initiatives such as Kitchenette and Hackney Social who help passionate foodies start their own businesses, there is help to be had at grassroots level – not just for those with access to venture capitalists.
Along with her four daughters who have worked alongside her in the business, she champions street food and has noticed that more women than before are starting street food businesses.
"Most of them have interesting stories to tell," she says. "Anna of Maki Matcha believes in marine conservation and serves delicious non fish sushi from her vintage van. Lesley of Churros Garcia was one of the original street food champions and brought over original family recipes from Spain.
"With the increased popularity of baking, Foodies has introduced a Chocolate, Cake and Bake Theatre at all of the festivals and this theatre features key women in the chocolate and baking world: Fiona Sciolti of Sciolti Chocolates who started her business by making botanical chocolates with flowers grown in her garden. Louise Johncox has recently published The Bakers Daughter - a collection of recipes passed down from a master baker to his daughter."
She fell into it by accident, adding: "I was broke and returning to London after working overseas. I needed to make ends meet and started selling a few cakes very informally at the weekend to friends."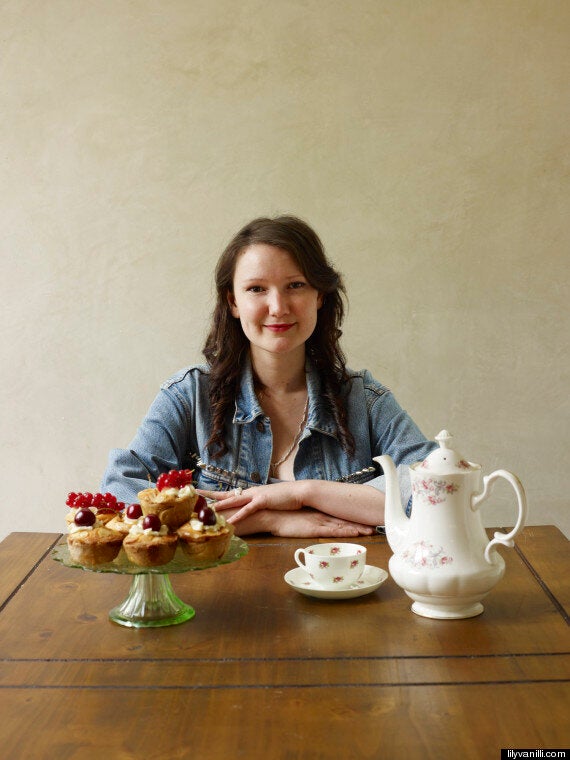 "It quickly grew and I'm still not quite sure how; the press picked up the story and I was working on strange collaborations from the outset which set me apart. I'm a self taught baker who started out with no money, no business plan or PR and no intentions of having a business; it has been a very organic growth."
Although baking is one area – judging by the British Bake Off – where men and women operate in equal numbers, she does feel as if there is a slight gender skew. "I hate to admit it but there does generally speaking seem to be a distinct divide between men (bread and doughs) and women (cake, pastry, cupcakes) in baking - with confectionery being a somewhat neutral ground.
"However I do think there are increasingly high numbers of both men and women taking up baking both professionally and as a hobby."
What has she noticed as part of her involvement with YBF, in terms of women entering?
"There are some really exciting girls and women entering the scene, and there was a distinct increase last year on the year before which is a pattern we hope to see continued! Poppy of Poppy and Sebastian (pastry chef) and Charlotte Harbottle (butcher) are both previous YBFs winners and inspiring leaders in their field."
Also, it's not just in the food world that women are getting ahead, adds Laura.
"It's important to note the growing presence of female sommeliers, which is a great thing for the industry as women have an excellent palette and a lovely approach to wine."
So there you have it. Like any job that involves creativity and talent, you have to work hard at it, and expect to make the usual sacrifices that everyone else does.
Thomasina has some last words of advice: "Start young! I think there is a huge advantage to learning as much as possible when you are young and energetic. I also think working in parallel industries can help. You don't always need to climb the career path the classical way."
And for any doubters wondering if the hard work pays off, Hili adds: "After 15 years in the kitchen I can say it doesn't become any easier, but I am a strong believer in doing what you love no matter what, so if you have a passion for cooking go for it.
"It's a tough job which is physically demanding so you do need to love it no matter what gender you are. But it's the most satisfying job I've ever done. I wouldn't choose anything else."
Taste of London, the restaurant festival takes place at Regent's Park in London from 18 - 22 June 2014. For more information or to book tickets go to the website.