Proud new dad Tom Fletcher has shared a brilliant time-lapse video of him singing to his pregnant wife Giovanna as her bump grows and grows before she gave birth to baby Buzz Michangelo last week.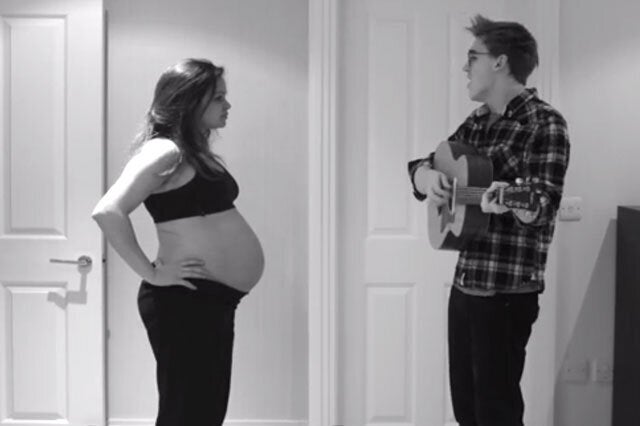 Posting the 'Bump to Buzz' clip on YouTube, the McFly singer wrote: "We took photos every day through the nine months of our pregnancy, this is the result (plus a little song I wrote called 'Something New'.)"
Tom wrote on Twitter: "Having a baby makes you the most happy AND the most tired you'll ever feel...at the same time."
But the couple have got a helping hand in the form of The Only Way Is Essex star Mario Falcone, who is the brother of Tom's wife Giovanna.
Posting a picture of himself cradling the newborn online, Mario wrote: "With my nephew Buzz... I love him so much!"
Mario also commented on the video Tom uploaded to his YouTube channel.
He wrote: "This made me cry.. The creation of my beautiful nephew Buzz."