Seattle Police have released previously unseen images showing drug paraphernalia at the scene of Kurt Cobain's suicide.
The Nirvana frontman took his own life on 5 April, 1994, leaving behind daughter Frances Bean and wife Courtney Love.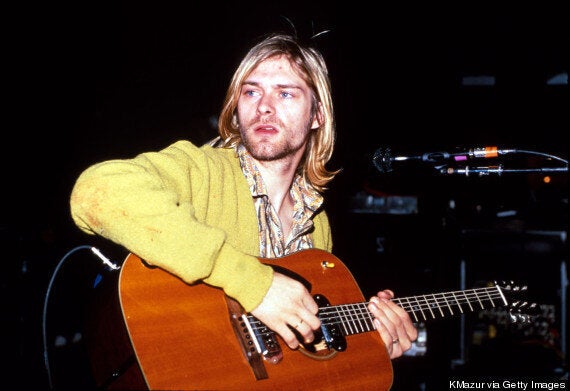 Nirvana frontman Kurt Cobain took his own life on 5 April, 1994
The images show a cigar box filled with needles, a spoon and a lighter. Cigarettes, a pair of sunglasses and a crumpled banknote are also visible.
In a statement reported by Seattle TV station KIRO 7 News, spokesman Detective Renee Witt said: "There are no new developments, no new twists or turns in the case.
The Seattle Police Department has released unseen images taken at the scene of his suicide
"He came upon this film, and that's pretty much it. It is still a suicide."
Detective Ciesynski added there were further pictures of Cobain dead at the scene which will not be released.
He said: "It was wasn't going to change my decision that this was a suicide and actually I'm the one that makes the decision finallly: do we go forward or not? Morally I would not be able to justify that. Legally I can't justify doing that."
Released in 1991, Nirvana's seminal album Nevermind sold 10 million copies. However for Cobain, worldwide fame came with a fatal price.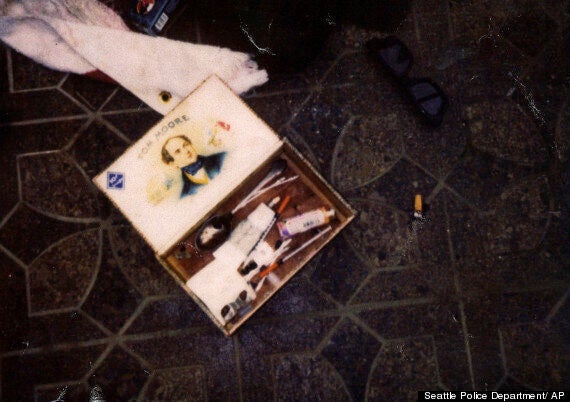 There are no more leads in the case, detectives have said
If you've been affected by the issues in this article, please call the Samaritans on 08457 90 90 90.