Lady Gaga has previewed the music video for her new single 'G.U.Y.' during an appearance on 'The Today Show'.
'G.U.Y.' - short for 'Girl Under You' - will act as the third release from her chart-topping album 'ARTPOP', following the singles 'Applause' and 'Do What U Want', which featured R&B singer R Kelly.
Lady Gaga in the 'G.U.Y.' video
The short clip shows Gaga behind-the-scenes directing the video, interspersed with clips of her on set wearing Grecian-inspired outfits.
She is also seen wearing a long, white wig - reminiscent of Donatella Versace, who Gaga has cited as an inspiration many times in the past - while performing group choreography.
The live performance has attracted a lot of criticism, including from pop star Demi Lovato who accused Gaga of glamourising bulimia on her Twitter page.
Addressing the controversy on 'The Today Show', Gaga claimed the stunt was an artistic expression, explaining: "'ARTPOP,' my new album, is about bringing music and art together in the spirit of creative rebellion - but we totally understand that some people won't be into it."
The full 'G.U.Y.' video is set to make its debut on Saturday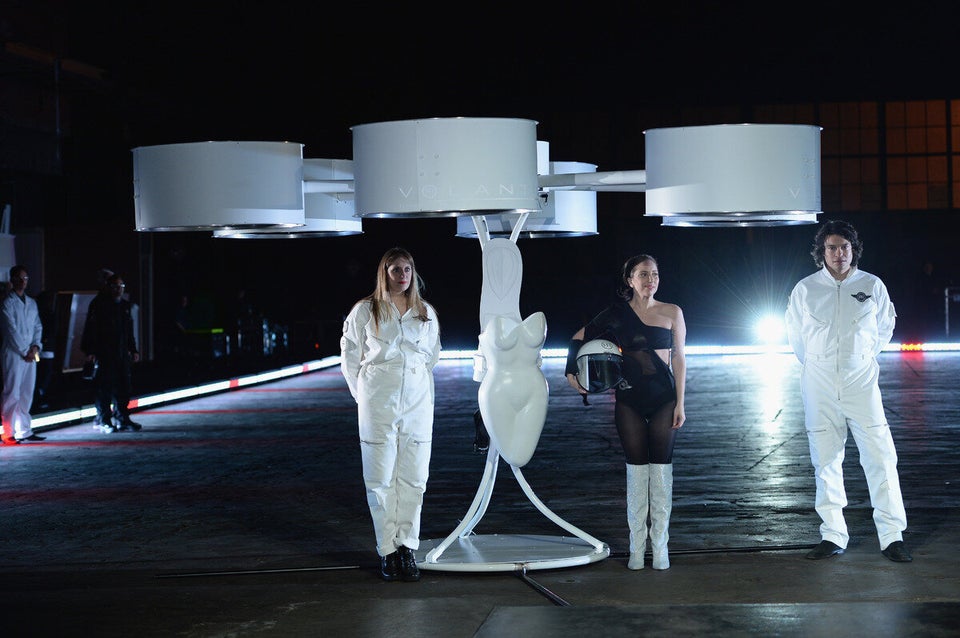 Lady Gaga's artRAVE