Miley Cyrus is continuing to document her 'Bangerz' tour antics via her Twitter and Instagram accounts, sharing a topless snap of her sunburnt torso followed by a shot of her shorts stuffed with dollar bills. Lovely.
After a day of sunbathing in Florida - where another raunchy snap was taken, obviously - the 'Wrecking Ball' singer has been left with some rather painful-looking strap marks - so obviously the first thing she did was share a photo of them with her 17.5m Twitter followers.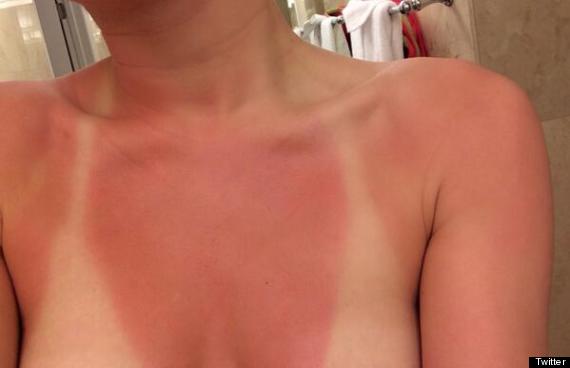 Miley posted a shot of her sunburn on Twitter
"Quick change today is gonna be a realllllllllll bitch," she wrote next to the snap, which is worrying given that a recent quick change screw-up left Miley singing in her undies.
Meanwhile, on Instagram, Miley's been busy shoving a load of $1 notes into her shorts and snapping a cheeky pic. Perhaps the pic was, ummm, inspired by her night out at a New Orleans strip club?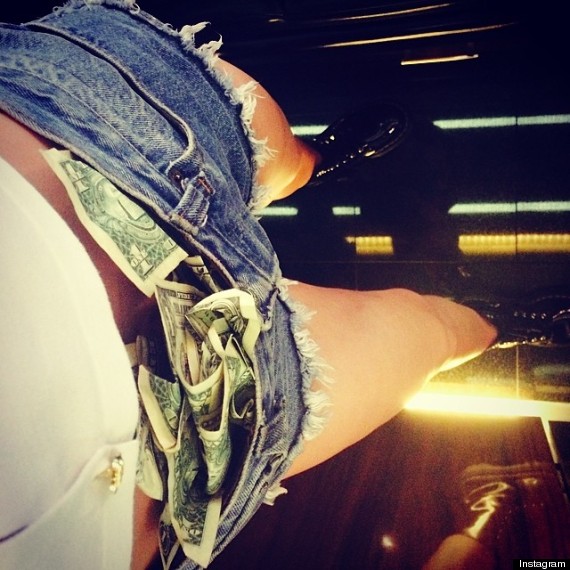 Miley's latest Instagram snap is as low-key as we'd expect
To say the 'Bangerz' tour has been eventful would be an understatement, so far we've seen a tour bus go up in flames, girl-on-girl snogs with Katy Perry and even a potential lawsuit over a giant replica of the 21-year-old's tongue.
Then there's the super-raunchy stage outfits and recording studio sessions with The Flaming Lips frontman Wayne Coyne.
Oh and we can't forget about the cat emoji tattoo thats' been inked on the inside of the 21-year-old's lip.
We're not sure we want to know the answer to this question but have to ask it: What on earth is Miley going to do next?