Rihanna was snapped out for dinner in Santa Monica on Thursday night wearing an uncharacteristically girlie outfit - we'd even be inclined to say it was demure if it didn't also showcase her pants at the same time.
That's right, the 'What Now' singer paired a see-through skirt with some typically flashy pink underwear while dining at Giorgio Baldi, one of her favourite LA dining spots.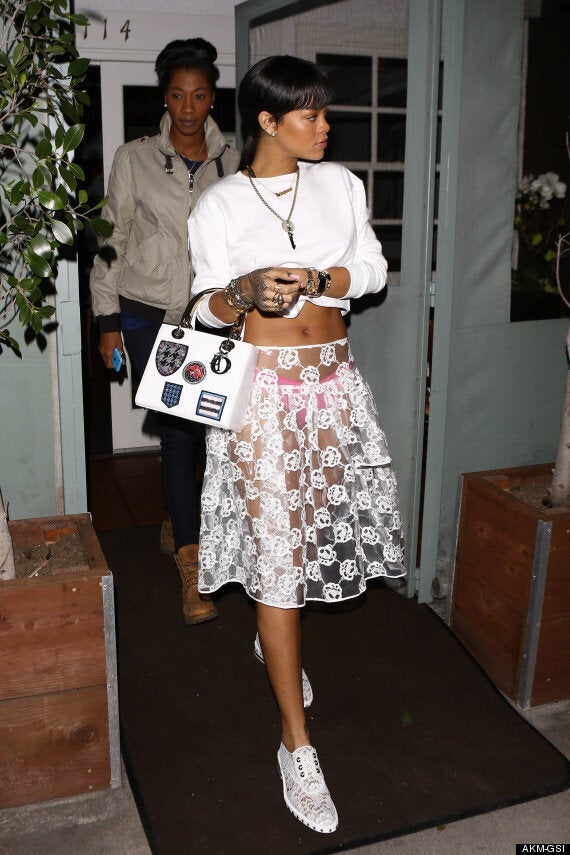 Rihanna works it in Santa Monica
She has also clearly either turned into a modern-day Rapunzel, or she's treated herself to some new hair extensions as she was rocking a hairstyle a lot longer than we're used to seeing on her at the moment.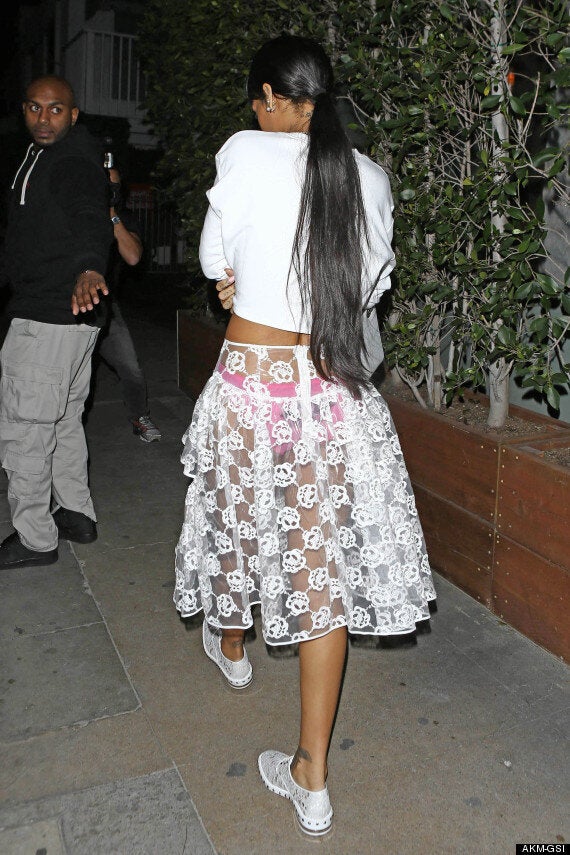 Rihanna shows off her new extensions
She also caused a stir in the video for her duet with Shakira as the two cosied up not wearing very much at all in the 'Can't Remember To Forget You' clip.
Someone get that girl a jacket quick, before she catches her death.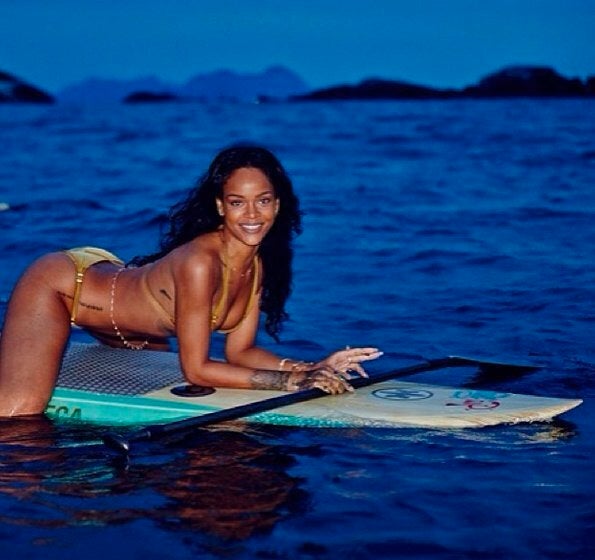 Rihanna's 100 Sexiest Pictures
Related