"It's not as easy as it looks," Kris Marshall is quick to explain, of his current acting gig, the part of Detective Inspector Humphrey Goodman, on duty in… well, Paradise, as it happens.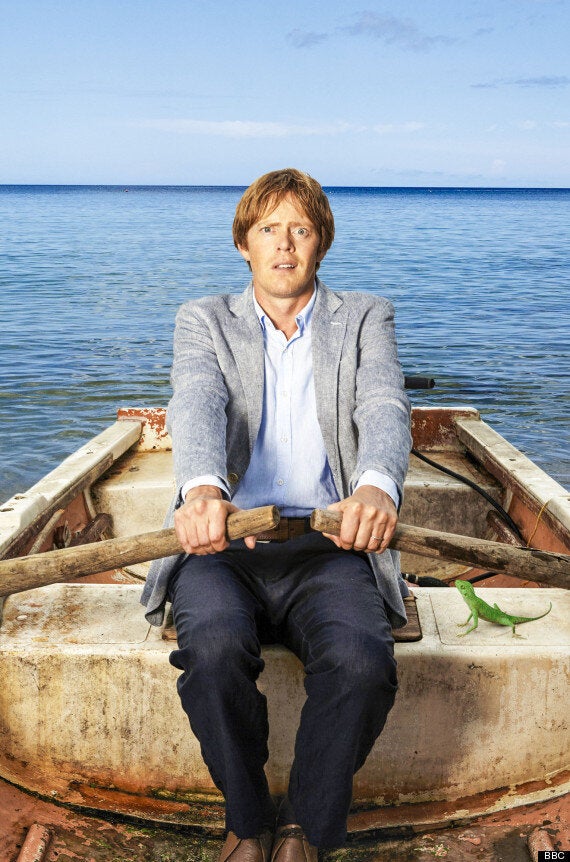 Kris Marshall on duty as DI Humphrey Goodman
Kris has stepped into the sandy footsteps of Ben Miller, steering the hit detective drama, tagged "Agatha Christie with coconuts" to an audience of a cool 6.9 million for the final episode of Series 3, a reassuring figure which means the actor best known for 'My Family' and 'Love Actually' can step back and admire the palm trees for a while.
"I didn't want to take a 8 million-viewer show and turn it into a 4 million-viewer show," he says from his home back in England, Somerset to be precise.
"I had my own take on it, or I wouldn't have done it. I hoped that not too many old viewers would leave and I would hopefully bring bring some new ones.
"Plus, I quite like taking risks, it gives me a kinky thrill."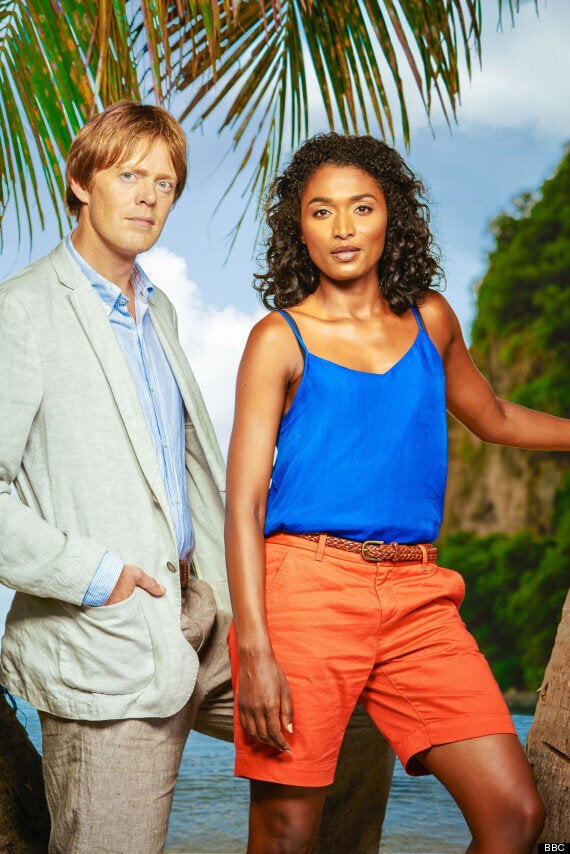 Viewers realised Humphrey's love for Camille before he did, naturally
The show's continued success means Humphrey will be around for Series 4 of the show, so what can we hope for him? Kris Marshall has some ideas…
"We haven't seen half of Humphrey," he says confidently. "Series 3 was just his getting his feet under the table, and us all getting used to working with each other.
"I've been listening to what's coming out of the writers room, and I think series 4 is going to see him spreading his wings. We're going to open the taps a bit."
Obviously, one question viewers will be asking is if Humphrey will be declaring his love for colleague Camille, now he's finally worked it out. Kris Marshall is keeping schtum on this one, claiming he knows nothing, but then that's what Humphrey does, too… whose idea was it to make him such a klutz?
"That was pretty organic," explains Kris, of his character's propensity to break pencils while taking down statements, and even falling out of a window if one happens to present itself. "I haven't yet worked out whether he is doing it on purpose or not – is it just an affectation? Because if he is, that wouldn't make him so nice.
"He is a smart deliberator too. He can turn on a sixpence. He colours it to disarm the people he's investigating. And it kind of fits the show. It's like Scooby Doo, but that's the point.
"It's light-hearted, because we're lightly mocking the genre. Not everything has to be shot in a Danish alleyway, much as I love those shows."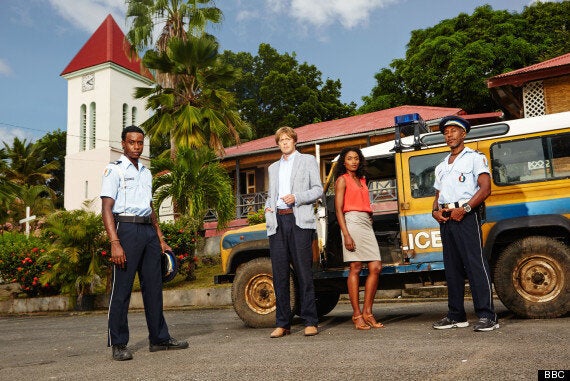 Another hard day at the office for Humphrey Goodman and his team - actors Gary Carr, Sara Martins and Danny John-Jules
So, if working in paradise is harder than it looks, apparently – "working in oppressive heat" – what does Kris do on his days off? Fortunately he has his wife and son for company, but apparently, there's work to be done…
"I have to learn my denouements," he explains of the show's big reveal scenes which, while not exactly 'Sherlock' in construction, still run to 11 or 12 pages long.
"But, if I have a long weekend, I go and get drunk on the local rum on the Friday, and indulge in some karaoke."
Before sloping back to that little hut on the beach, surely everyone's favourite idea of a bolthole? Apparently, not…
"That hut doesn't have electricity or running water, I'm sad to say," reveals Kris. Say it isn't so… next he'll be saying that the lizard isn't really that green.
So, with music, rum, family and palm trees, what, if anything, does this most British of actors miss when he's away?
"Obviously, Guinness," he confides, "but that's understandable.
"It's the other stuff that's weird. I really miss a Sunday carvery, and I don't even go to one when I'm in England.
"But it doesn't exist on our island, and the idea of going up to the hatch, getting your veg, choosing your spuds… even saying all this is making me quite peckish."
Spoken like a true Englishman abroad.
'Death In Paradise' Series 3 is now available on DVD. You can watch a trailer below...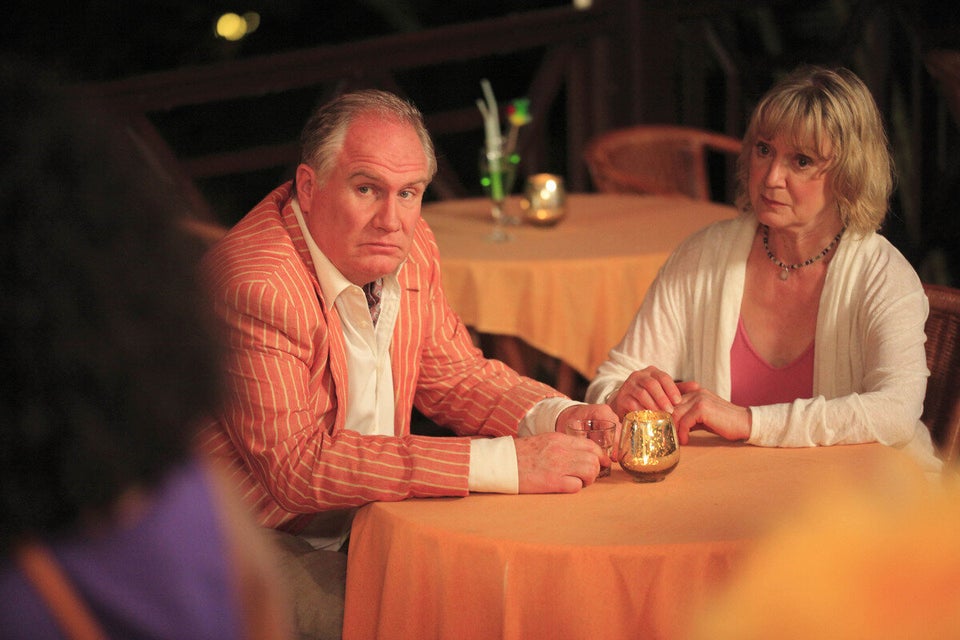 Death in Paradise
Popular in the Community