David really got into character as Jason, wearing an outfit similar to his during his heyday in the 1980s and even singing in an Australian accent.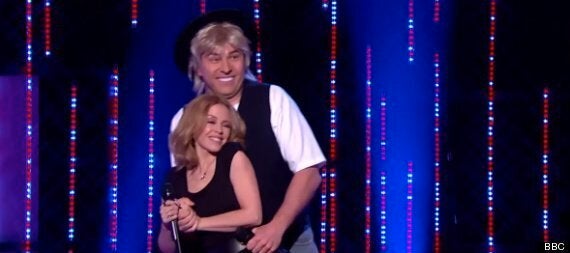 Kylie and David perform 'Especially For You'
Unfortunately for David, he was cut-off towards the end of the song when the real Jason Donovan showed up to finish his part of the duet with Kylie... or so it would seem.
As the song neared the end, it was revealed that Jason had actually been singing to David, and after an imromptu slow-dance the two left the stage together - despite Kylie's attempts to break them up - leaving her to finish the song alone.
Never mind, Kylie, at least you can take comfort in the fact this year's Sport Relief helped raise more than £51 million.
David previously played Kylie herself in the comedy series 'Rock Profile', with Matt Lucas taking on the role of her sister Dannii.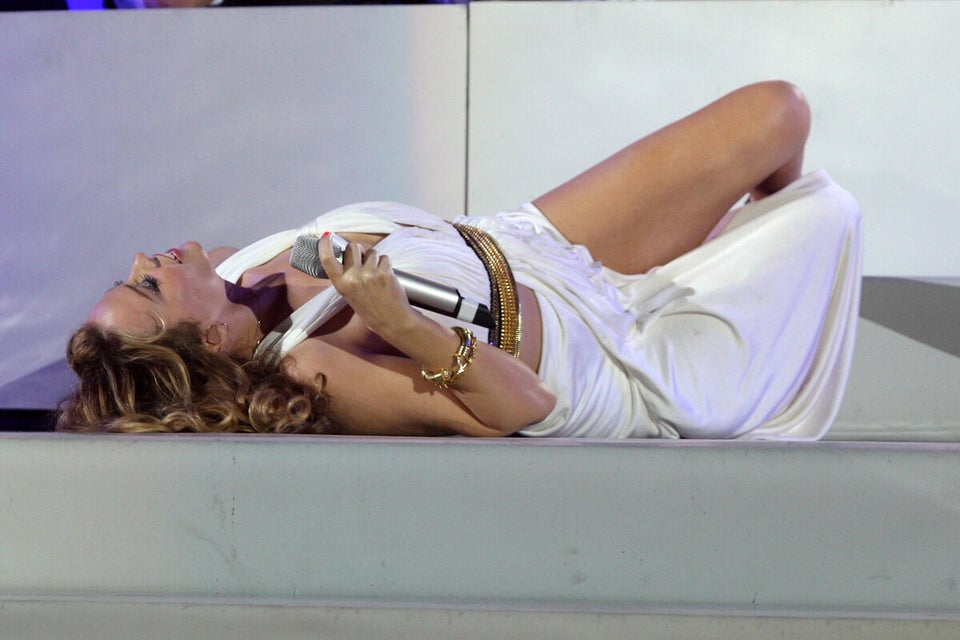 Kylie Minogue's 100 Sexiest Pics