Miley Cyrus has hardly shied away from controversy for the past year - but this time she's shocking us in a whole new way as a video has emerged of her spitting water on her fans.
The singer was performing her 'Bangerz' tour in Tampa when she was filmed taking a drink from a bottle of water while talking to the crowd, and then spitting it all over fans near the front of the stage.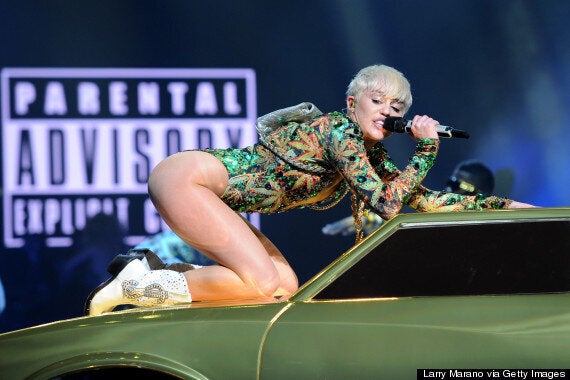 Miley performing on the 'Bangerz' tour
However far from being grossed out, the stunt was met with rapturous applause and cheering from the crowd, who were obviously thrilled to find themselves covered in Cyrus spit (we can't say that would be our reaction, but each to their own...).
While Miley's onstage antics and racy costumes have made the 'Bangerz' tour controversial since it kicked off in February, it's proving to be just as action-packed behind-the-scenes.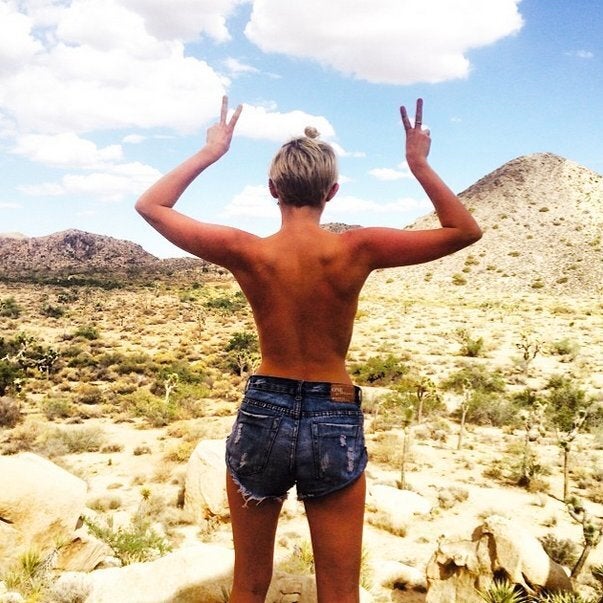 Miley Cyrus's Most Naked Pictures