Kylie Minogue showed off her stunning figure in a teeny tiny skin-tight dress for her performance at London nightclub G-A-Y this weekend.
As usual, Kylie looked absolutely stunning, accessorising her red dominatrix number with scarlet stilettos - honestly, how is it possible to look this fantastic all the time?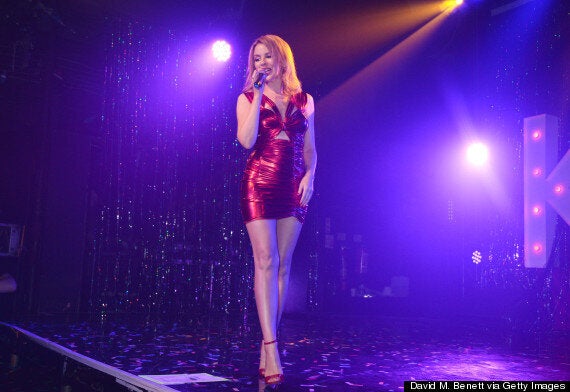 Kylie performing at G-A-Y
The pop princess had a busy weekend, taking her position in on 'The Voice' judging panel for the live shows before rushing off to perform at the nightclub.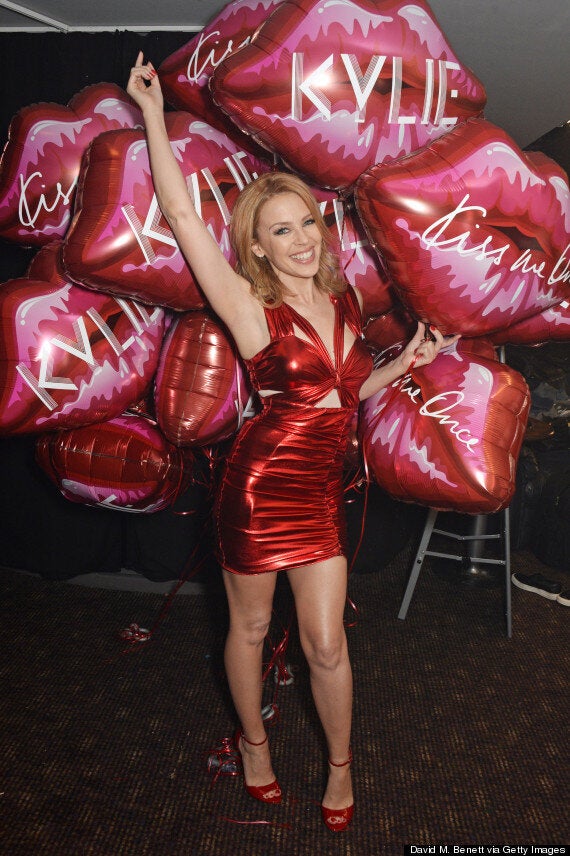 Kylie strikes a pose backstage
Kylie was joined onstage by a troupe of all female dancers, before posing backstage with a bundle of balloons bearing the word 'Kiss' in a reference to her latest album 'Kiss Me Once'.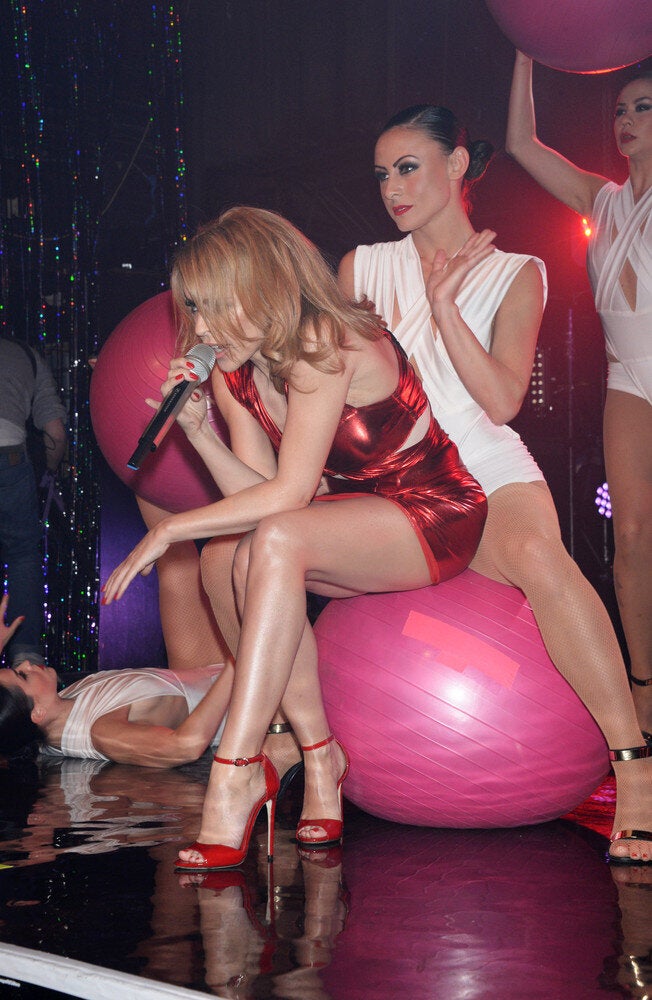 Kylie Minogue Performs At G-A-Y