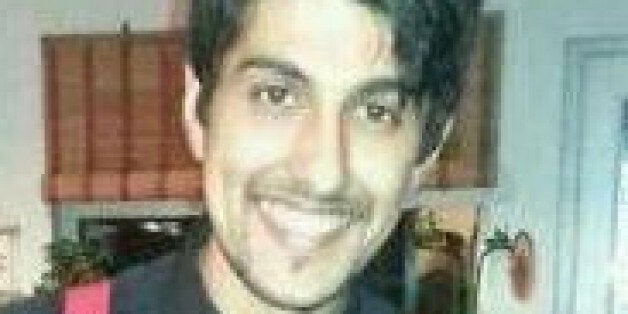 Concerns are mounting over a medic student at Glasgow University after it was revealed he hadn't told his family he had recently failed his recent exams.
21-year-old Manvir Singh has been missing since 19 March, and his worried family are urging him to return home, saying they are "so proud of him".
Manvir was last seen by a friend outside the KFC restaurant on Renfield Street at around 4.45pm on Wednesday afternoon. Police are thought to be examining CCTV footage of the area.
Meanwhile his family are desperate for him to return home. Speaking to the Evening Times, Manvir's father said: "We just want him to get in touch with us or he could speak to one of his friends, or the police, to let us know he is OK."
His family are worried that his disappearance could be linked to his recent exam results, which he received around two weeks ago. According to the Evening Times, Mrs Singh said: "He never showed any stress to us but we just found out that he failed his exams so I think that he didn't want to come to us because he failed. I think he thinks everyone expects so much of him and he didn't want to disappoint us.
"I asked him about a week ago if his exam results were out and he said: 'no, mum'. But he was just covering everything. But we just want to tell him that it doesn't matter, we don't want anything else. We are so proud of him."
Sgt Salvatore Schillaci, of Police Scotland, toldBBC News: "It is out of character for Manvir not to keep in contact with his family and they are becoming increasingly concerned for his safety. Extensive inquiries are ongoing in the Greater Glasgow area to trace him."
Manvir is described by his family as about 5ft 10in, of slim build, with short black hair and a goatee beard. He was last seen wearing a navy blue hooded top with yellow markings on it, dark jeans and tan boots and carrying a black bag.
Anyone who has any information regarding his whereabouts is asked to contact Police Scotland on 101.