DI Perez (Douglas Henshall)'s peace was shattered this week with the sudden arrival of his old pal Jerry Markham and, less than 24 hours later, his abrupt departure via a wrecked Porsche with no skid marks.
This prompted an investigation of a very personal sort for Perez, taking him all the way to a fisherman complaining of lost stock. In Shetland's already established traditions, a grumpy, misunderstood loner was at the heart of the investigation.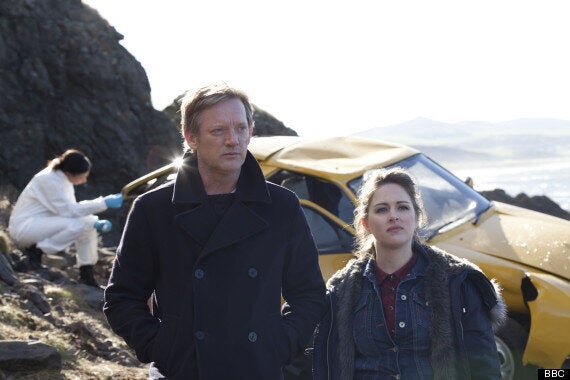 A wrecked Porsche sets DI Perez and Tosh on another investigation
On the other hand, there was the matter of the bride-to-be who refused to kiss Jerry Markham for a pound in the pub. A passionate love long lost, of course, but possibly with consequences more sinister, specially when you fold her new husband into the mix, and his Miss Havisham proclivities.
But never mind all that, because there was a new traffic accident examiner in town - she's single, she's glamorous, and she's already chippy with Perez. Looks like that beautiful Border collie might soon have a rival for the Detective Inspector's affections.
'Shetland: Dead Water' continues next week.