The HTC One M8 is out now at various UK retailers on high-end contracts.
5-inch, 441 pixels-per-inch HD screen
16GB on-board storage, expandable up to 128GB via MicroSD
Qualcomm 801 2.3Ghz processor
2,600 mAh battery with 40% performance improvement
Upgraded front-facing speakers for astonishingly clear and loud sound
Simpler, faster 'UltraPixel' camera, with a second lens for depth capture
5-megapixels front-facing 'Selfie' camera
"Achieving another breakthrough in design and quality with the new HTC One (M8), the phone's body has been re-crafted to create an even more stunning yet approachable look. The beautiful, durable, high quality metal unibody flows right up to the 5-inch, full HD (1080p) display, tapering to thinner edges, with softer curves for a smooth, more natural grip." (HTC)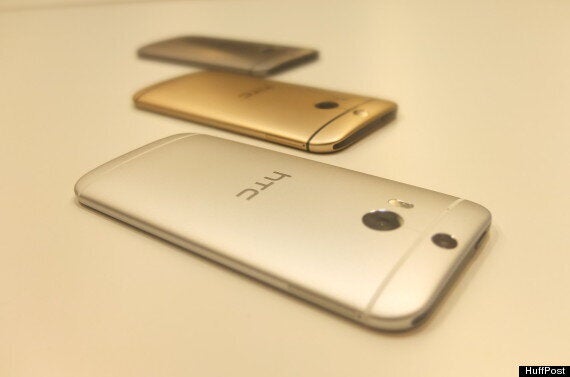 The HTC One M8 is all about focus. Focus in a literal sense, with the M8's unique dual-lens camera forming the centrepiece of the device, and focus in the broader sense too - of a company finally learning to concentrate on what it does well, and leave the rest alone.
True, virtually every major smartphone maker has taken that ethos of gradual refinements to heart in recent years - most notably Apple and its glacial approach to form factor evolution and feature-creep. But the way that HTC has stuck to the formula here is perhaps even more significant. Everything that was a headline feature with the original One - the front-facing speakers, the 'Ultra-Pixel' camera (which trades megapixels for ostensible quality), the metallic design and the limited software USPs - are kept and enhanced, the latter mostly by taking things away, or hiding them behind redesigned menus.
And you can see why they would take that strategy. Financially, HTC needs a hit. And the One was one of the best-reviewed phones in 2013, and it won another 'phone of the year' award as recently as last month at Mobile World Congress. Why change what works?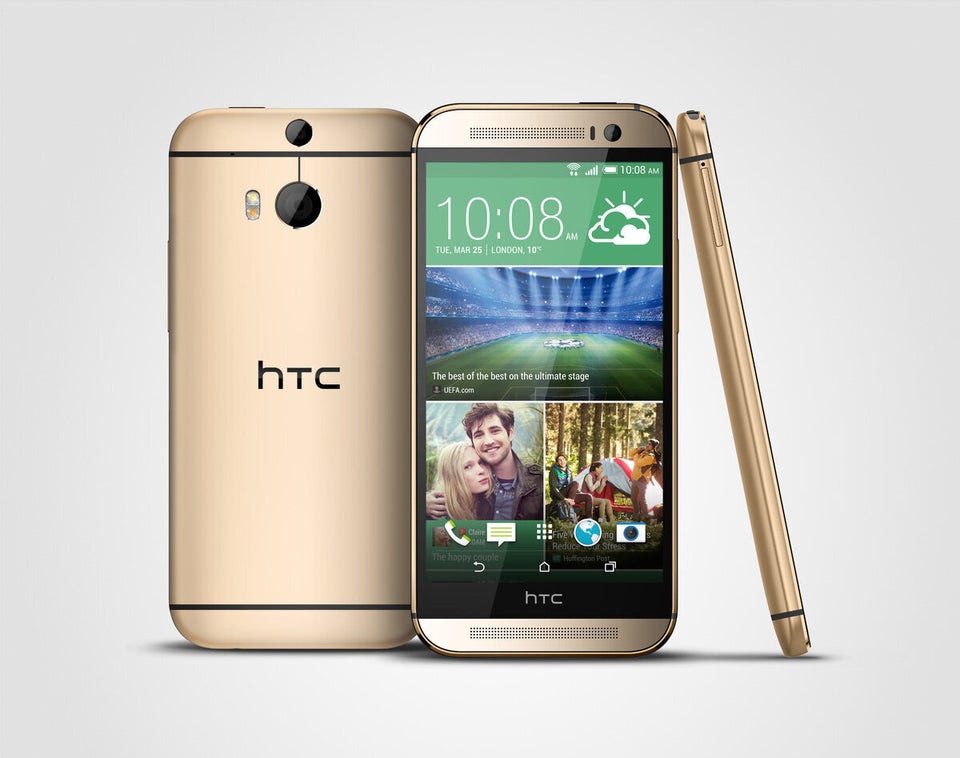 HTC One (M8) Press Shots
Why indeed? Because the result in the One M8 is an exceptionally well designed, powerful device, which takes few real risks but rewards upgraders with improvements in almost every area.
Design-wise the phone is now 90% metal, with a larger screen and smoothed-over sides, and a horizontal brushed finish on the gun metal grey version. It's not quite as friendly as before, but it's a premium-feeling phone and feels solid and pleasantly weighted. The larger five-inch screen is bright, colourful and has very good viewing angles, and the rest of the internal hardware -- the stuff you'll read about before buying, but never notice, such as the Qualcomm Snapdragon 801 processor and 2GB RAM are rock solid.
The front-facing speakers are upgraded with a 25% boost in volume and better amp modelling at those higher amplitudes. Whether or not you watch a lot of video or music on your phone is up to you, but the effect is startling, even against last year's model, and really makes a difference trying to watch something on your small screen.
The camera is where the real innovation is happening, though. And it's almost all based on the new dual-lens system which collects depth data automatically, and allows you to refocus and perspective shift your photos after taking them. On these two scores the camera is impressive. Both effects work well, though not always flawlessly. The 3D effect, for instance, sometimes figures out the depth of objects inappropriately, or stretches faces in odd ways. But they're impressive in the short term, and the fact they work in the background means you'll use it more than you'd think. As a separate feature, you'd probably never use it. As an always-there bonus, you might.
The downside is that the actual camera itself isn't quite up to scratch, despite HTC's re-upped commitment to the UltraPixel system. Yes, it's a 2.0 um, 1/3", f/2.0, 28mm lens. And yes, the autofocus is faster, while the 1080P video is strong. It's just that images seem to blur easily, don't capture raw detail as well as some rivals and compared to the workhouse iPhone 5S snapper just isn't as well-rounded or reliable. When it works, it's great. It's just not anywhere near as awesome as HTC wants you to think.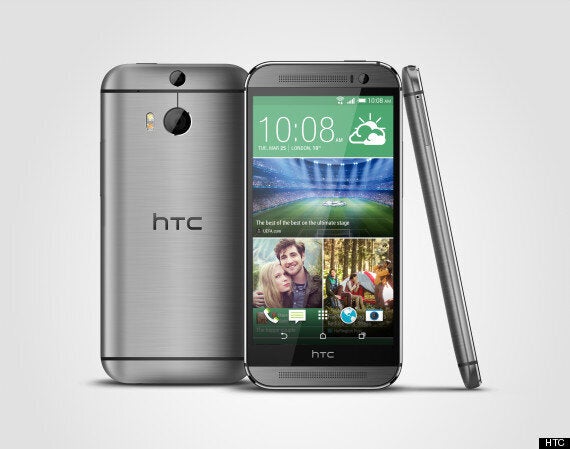 The improved front-facing camera, however, is a very nice bonus. It's upgraded to a 5-megapixels sensor, and a few software improvements (touch anywhere to start the timer) make taking selfies easier than ever (even if you should just stop uploading them already and get a less self-obsessed hobby, kay?) The easy editing tools to make you prettier than you really are seem a bit weird, but work well enough too.
Otherwise, the hardware offers few surprises. HTC says the 2,600 mAh battery offers a 40% performance boost. On that we'll have to wait and see - we just haven't used it for long enough to judge. Likewise the addition of new gesture controls - raise the phone side-on to jump into the camera from the lock screen - seemed a bit hit and miss, but are good ideas.
The new Dot View case is also worth mentioning. This not-included add-on covers up all of the HTC One M8's screen except for a few perforated holes, which on a double tap of the cover light up to display information like battery status, weather and the time. It's pretty, and useful, though you'll probably just end up opening the cover anyway.
Unfortunately, where the One M8 still fails to impress is in its 'exclusive' software apps. Blinkfeed - a Flipboard style app designed to live on your homescreen and provide easy access to various content - is fine, but still seems like a weird place for HTC to stake its flag. Apps like this already exist, and the functionality on offer isn't really any more impressive than any of them. Likewise the Zoe app, which collects your photos and videos into little animations on auto-pilot so you can share them around with your friends is still a little cheesy. They're not system sellers, and HTC probably needs to come up with something better to justify putting its Sense 6 version of Android on the device and not stock Android. In fact the best thing you can say about Sense 6 is that it basically gets out of your way and lets you do your own thing.
As a whole, it's quite hard to fault the HTC One M8. Camera issues aside, it's a rock-solid, attractive, well-made smartphone with best-in-class internals and some neat new features. It's not a world-beater, and it doesn't have everything: it's not waterproof, it's not got a market-leading battery or a heart-rate monitor. There's no wearable component, there's no fingerprint sensor or truly exceptional software, or really anything to get that excited about.
What it does have, though, is focus. And for HTC that's a big step forward.