Sam Bailey has expressed her disappointment that she didn't get to meet Beyoncé, despite having supported her on tour.
As part of her prize for winning 'The X Factor' in 2013, Sam was given the opportunity to open up for Beyoncé when she brought her 'Mrs. Carter' tour to the UK, although it later emerged she'd only be performing one support slot at the Birmingham LG Arena.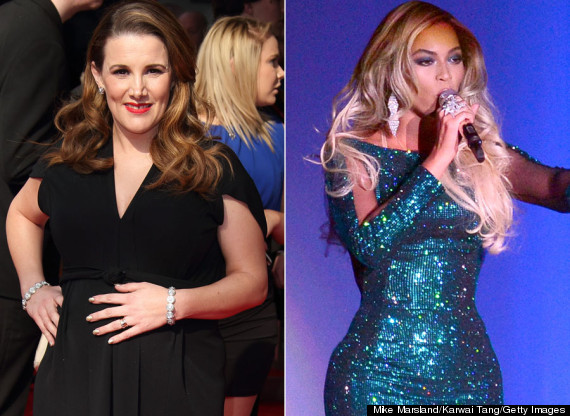 Sam Bailey and Beyoncé
Sam has now said that she's disappointed she didn't get to meet Beyoncé before or after the concert.
She told Digital Spy last week: "Unfortunately I didn't get to meet her. I'm a memory keeper, so I would have loved it if she had signed something and said thank you for being the support artist."
However, she admitted that she wasn't expecting to meet the star, saying: "I didn't think I would get to meet her to be honest, but I had no idea how it was going to go."
Sam was forced to push back the dates of her own headlining tour in 2015 after she discovered she was pregnant with her third child.
She admitted she was nervous to tell her management that she was having a baby, confessing the baby "wasn't planned" and saying she felt she'd let her management down.
Sam later excited shared her first scan picture with her Twitter followers.
Her debut album 'The Power of Love' is now available, and is on course to top the UK album charts this weekend.
LIKE US ON FACEBOOK | FOLLOW US ON TWITTER