The late actor Roger Lloyd-Pack made one of his last ever TV appearances last night, Wednesday 26 March, in ITV's 'Law & Order: UK'.
The actor, best known for his role as Trigger in the iconic TV comedy 'Only Fools and Horses', plays the role of Alex Greene, a retired police officer turned security consultant.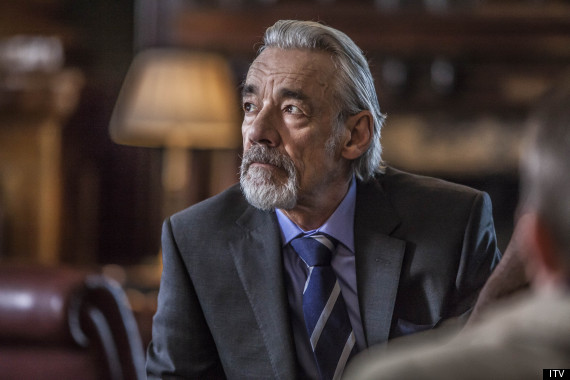 Roger Lloyd-Pack in one of his final TV appearances, 'Law & Order: UK'
Roger filmed his part in the show just weeks before he passed away due to pancreatic cancer back in January, making it one of his last ever performances.
The episode, titled 'I Predict A Riot', saw the detectives looking back to the Brixton riots in the 1980s.
His 'Law & Order' co-star Ben Bailey Smith - who played Detective Joe Hawkins in the British crime drama - recently paid tribute to Roger, describing him as "funny and warm".
Speaking to Digital Spy, he described his death as a "tragic loss", saying: "The one bit of happiness that I can take from it is that I got the chance to work with him and I suppose there's not a million people who can say that.
"The guy was a British institution. I was very hyped - obviously you don't want to talk about Trigger because nothing would irritate him more, but in the back of your mind you're thinking, 'Oh my god I'm working with Trigger!' He was great."
LIKE US ON FACEBOOK | FOLLOW US ON TWITTER