Victor Valdés has played his final game for Barcelona and will miss this summer's World Cup after suffering a torn anterior cruciate ligament in their 3-0 win over Celta Vigo on Wednesday night.
The 32-year-old goalkeeper, who has long planned to leave the Camp Nou at the end of his contract in June, fell awkwardly while saving a free-kick from Fabián Orellana in the 22nd minute of the match, and could be seen crying as he left the pitch on a cart.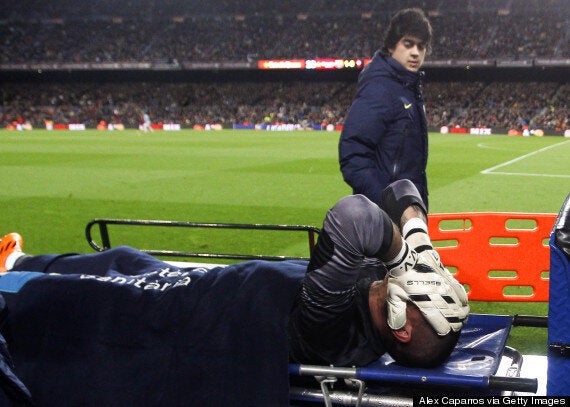 Valdés was carried off on a stretcher as Barça won 3-0 against Celta
"Victor Valdés suffered an ACL tear on 22 minutes after saving a free-kick," Barça confirmed. "The club's medical services confirm that he will need surgery."
Orellana's free-kick appeared to catch Valdés wrong-footed, and although he was able to make the stop he had to dive forward to gather the rebound, and it was then he suffered the injury.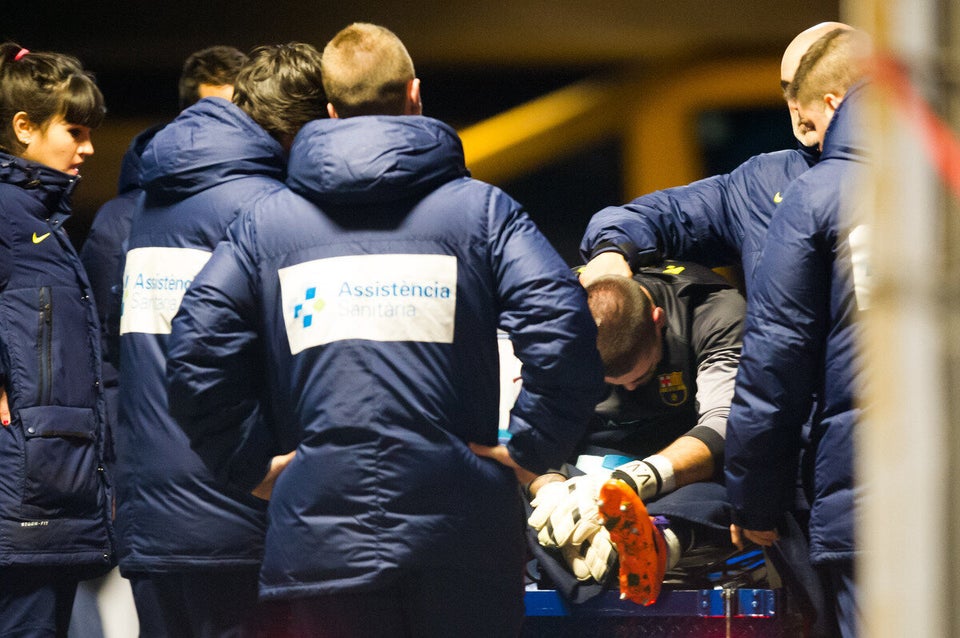 Victor Valdés
He immediately called for help and was replaced by Sergio Pinto, who went on to make a fine double save in Barca's win.
The injury leaves an immediate question mark over Valdés's future as it will complicate any move to a new club this summer, while it will come as a blow to Vicente Del Bosque as he finalises his World Cup plans.
Barça boss Gerardo Martino bemoaned the news, telling his media conference: "It's a very hard blow. But this team has lived blow to blow for a long time and we will move forward."
Related