'Coronation Street' veteran Barbara Knox has been arrested for suspected drink driving, it has been reported.
The 80-year-old actress - who plays long-running character Rita Tanner in the soap - was allegedly arrested after driving herself to Cheshire's Knutford Police Station to demand the release of her daughter… who had been arrested for the same offence.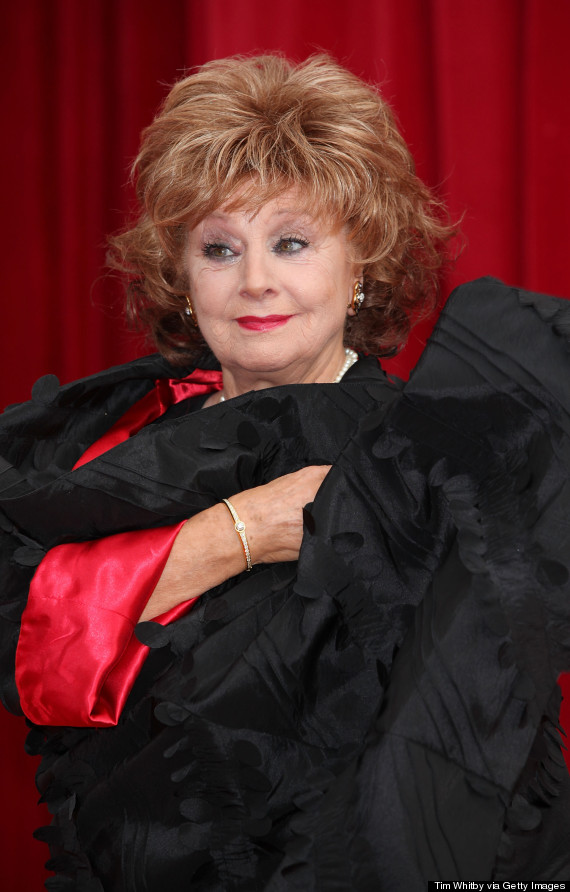 'Corrie' actress Barbara Knox
The star's daughter Maxine Ashcroft was reportedly pulled over and breathalysed following an afternoon out with her mum, only to be found almost three times the legal limit for driving.
According to The Sun, the 'Corrie' star then furiously drove herself to the police station where she banged on a police station door yelling. "Do you know who I am?"
A source told the newspaper: "She turned up at the police station knocking on the door and demanding her daughter be released.
"But the officers suspected she had driven to the station herself so they arrested her as well."
Such diva behaviour from a woman whose character works in a sweet shop with Norris Cole.
A spokesperson for Cheshire Police added: "A 56-year-old woman from Gloucestershire was arrested on suspicion of drink-driving.
"An 80-year-old woman from Knutsford later arrived at Knutsford Police Station and was also arrested on suspicion of drink-driving and bailed."
LIKE US ON FACEBOOK | FOLLOW US ON TWITTER