Formula 1 championship leader Nico Rosberg has set the pace ahead of Sunday's Malaysian Grand Prix after putting down the fastest time in second practice at the Sepang International Circuit.
The Mercedes driver, who comfortably won the season-opening Australian Grand Prix a fortnight ago, posted a lap time of 1min39.909secs, with Ferrari's Kimi Raikkonen and Red Bull's four-time title holder Sebastian Vettel not far behind.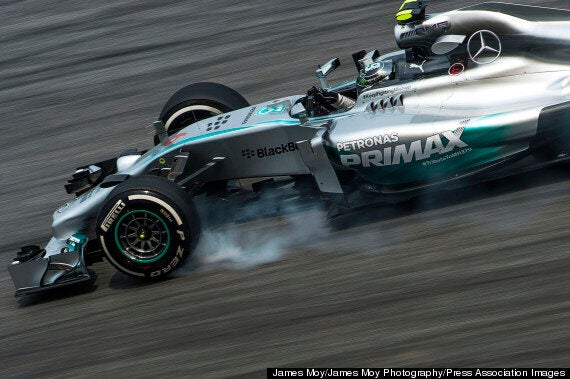 Nico Rosberg hopes to build on his Australian GP success at Sepang this weekend
Raikkonen, appearing strong at this venue where temperatures hit 34 degrees centigrade after a disappointing second debut on his return to Ferrari this season, finished just 0.035secs adrift.
As for Vettel, whose race at Melbourne's Albert Park ended after only a handful of laps due to a cylinder failure in the Renault engine, the 26-year-old finished 0.061secs down on German compatriot Rosberg.
In spite of his speed, Rosberg admitted to problems that needed resolving ahead of qualifying.
"It was crazy conditions out there," he said. "I the very, very warm temperatures, it's a huge challenge to get everything right. The cars are on the edge and the tyre degradation was higher than expected - we are sliding a bit more this year.
"We are still having some issues.. so we still have work to do overnight to improve."
Story continues after slideshow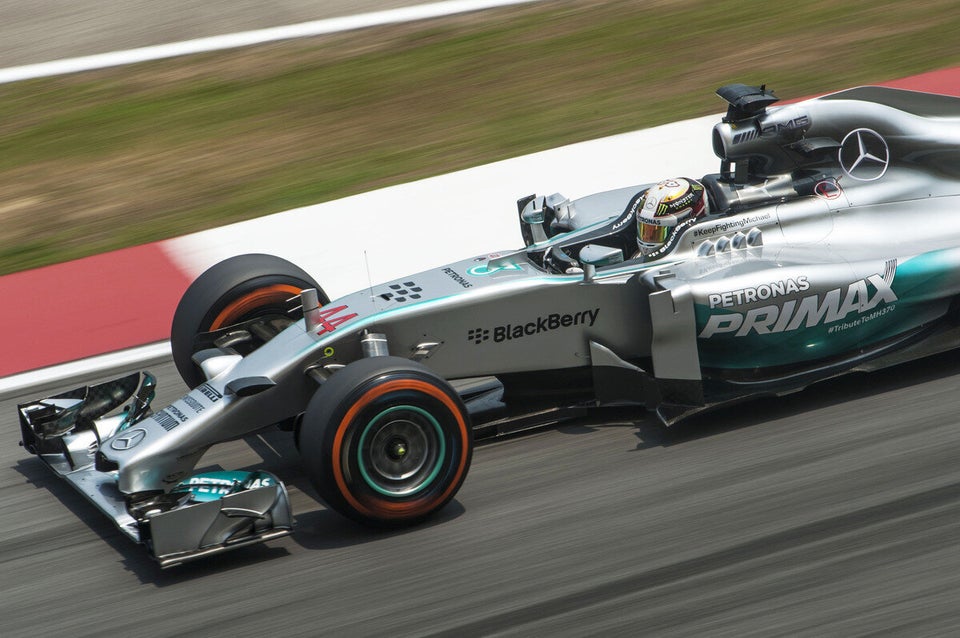 Malaysian Grand Prix
Rosberg's team-mate Lewis Hamilton, who was quickest in the opening session, was down in fourth on the timesheet in his Mercedes, 0.142secs behind Rosberg, and with his car so far holding up.
"I'm happy with progress over the two sessions today," Hamilton said. "The car feels good.
"There are areas where we can improve so we're keeping focused on our own work, rather than being distracted by what the others are doing."
Overall, the top six were covered by a fraction over two tenths of a second, with Ferrari's Fernando Alonso and former team-mate Felipe Massa, now with Williams, also in the mix.
Daniel Ricciardo, disqualified in Melbourne over a fuel irregularity with his Red Bull, was 0.367secs down on Rosberg, with a gap then of over three tenths of a second to McLaren's Jenson Button.
Lotus's Romain Grosjean suffered a few problems, prompting his team to tweet:
Max Chilton finished 3.7secs back in his Marussia in 18th, ahead of team-mate Jules Bianchi, with Caterham's Marcus Ericsson 20th and the last of those to set a timed lap.
Team-mate Kamui Kobayashi failed to complete a single lap in the second session due to a problem with the car's energy store.
Pastor Maldonado, who managed just two installation laps in FP1 before wisps of smoke emerged from his Lotus, also did not see any action in FP2 due to an apparent issue with the turbo.
Team-mate Romain Grosjean, who completed only four installation laps in the first session due to further problems with his car, at least completed 14 in the later run.
However, the Frenchman ran into gearbox issues and was forced to pit, leaving the team with further headaches after the trouble they encountered in Australia.
The duo started at the back of the grid in Melbourne such were there woes Down Under, before completing 43 and 29 laps respectively prior to suffering failures with the energy recovery system.
Such distances were viewed as minor triumphs at Enstone, but despite time since then to work on reliability, the issues are continuing.
Related