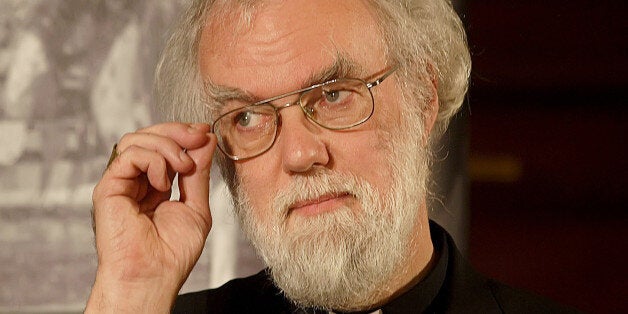 The former Archbishop of Canterbury has blamed Western modes of living for climate change, just hours before a UN report is expected to reveal the scale of the environmental disaster.
Writing in The Sunday Telegraph, he said the lifestyle of Western countries is "pushing the environment towards crisis".
Dr Rowan Williams also spoke of his fears for the global climate, saying the winter flooding was a portent of what is to come in the future.
He said the floods in Britain and similar weather-related catastrophes around the world are the clearest indications yet that predictions of "accelerated warming of the Earth" caused by the uncontrolled burning of fossil fuels... are coming true".
He added that the "appalling" floods and storms that devastated parts of Britain this winter were a demonstration of "what we can expect" in the future, according to The Telegraph.
Their comments come as the UN's Intergovernmental Panel on Climate Change (IPCC) prepares to release a major report that is expected to warn of dangerous consequences to food supplies, livelihoods, health and security across the world if climate change is allowed to continue unchecked.
Leaked versions of the report, published in Japan tomorrow, warn that rising global temperatures, droughts and heat waves will threaten food supplies and human health, while hundreds of millions of people will be affected by coastal flooding.
Climate change will cause economic losses, exacerbate poverty and increase migration and risks from violent conflict as well as causing damage to wildlife and habitats, the study by experts from around the world is expected to warn.
In Europe, heat waves, droughts and heavy rainstorms will increase and there will be a greater risk of coastal and river flooding, it is expected to say, while heat-related deaths will also increase.
The report, which collates work by thousands of scientists from across the planet, is likely to state that global warming has already left its mark on all continents and oceans, and is expected to warn that even a small increase in temperatures could lead to irreversible changes.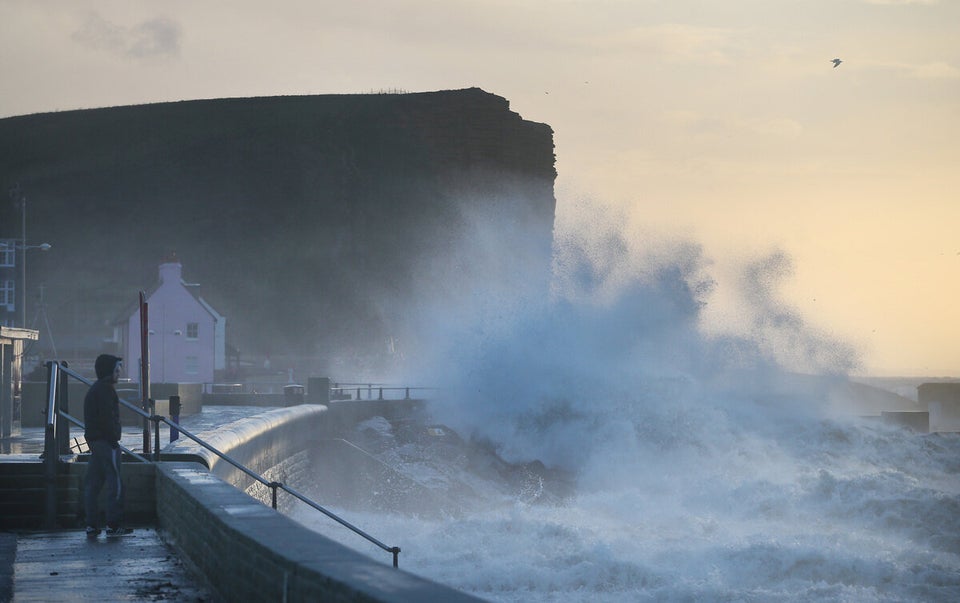 January Storms
Dr Williams, who stepped down as leader of the Anglican Church just over a year ago, said tomorrow's report puts "our local problems into a deeply disturbing global context".
Writing in his capacity as chairman of Christian Aid, he said: "We have heard for years the predictions that the uncontrolled burning of fossil fuels will lead to an accelerated warming of the Earth.
"What is now happening indicates that these predictions are coming true; our actions have had consequences that are deeply threatening for many of the poorest communities in the world.
"Rich, industrialised countries, including our own, have unquestionably contributed most to atmospheric pollution. Both our present lifestyle and the industrial history of how we created such possibilities for ourselves have to bear the responsibility for pushing the environment in which we live towards crisis."
Campaigners yesterday warned that the world faces a "bleak future" without action to tackle climate change and leading environmentalists called on politicians to break the world's dependency on fossil fuels.
Friends of the Earth's executive director Andy Atkins said: "We face a bleak future if the world continues to ignore the grim scientific warnings of our failure to tackle global warming.
"Droughts, floods and famines are just some of the devastating effects that people around the world are already suffering from more frequent extreme weather - and, unless we take urgent measure, it will get far worse."
Sally Uren, chief executive of Forum for the Future, which advises businesses and governments on sustainability, said: "The IPCC report should be read as a vital wake-up call.
"It is now more clear than ever that the risk to society from climate change is real and that large-scale action is needed now, by all of us, to both cut our carbon emissions, and also to accelerate the pace at which we adapt to a rapidly changing climate.
Yesterday major landmarks in the UK and across the globe switched off their lights for 60 minutes to mark Earth Hour, the World Wildlife Fund campaign to raise environmental awareness.
Big Ben, the Houses of Parliament and Buckingham Palace all went dark, along with Edinburgh Castle, Brighton Pier, the Eiffel Tower and Sydney Opera House.
Related