Helen Flanagan has opened up about her relationship with footballer Scott Sinclair, revealing that things are going so well that they may start a family later this year.
The former 'Coronation Street' actress revealed that things with Scott are going really well, before adding that there might be a new addition to the Flanagan-Sinclair household in 2015. Helen could be swapping nights out on the town for night feeds
"Things are great with us at the moment — we might try for a baby in the summer," she told The Sun On Sunday. "I've always said I want children, and the time might be right soon.
"But let's wait and see what happens."
Since the New Year Helen has been focusing on getting fit and staying in shape, which has even inspired a new business idea.
"I started swimming a lot more and watching what I ate," she told the paper. "I went from a size eight to a size six — I lost a stone.
"Now I want to start my own lingerie business, which I am really passionate about."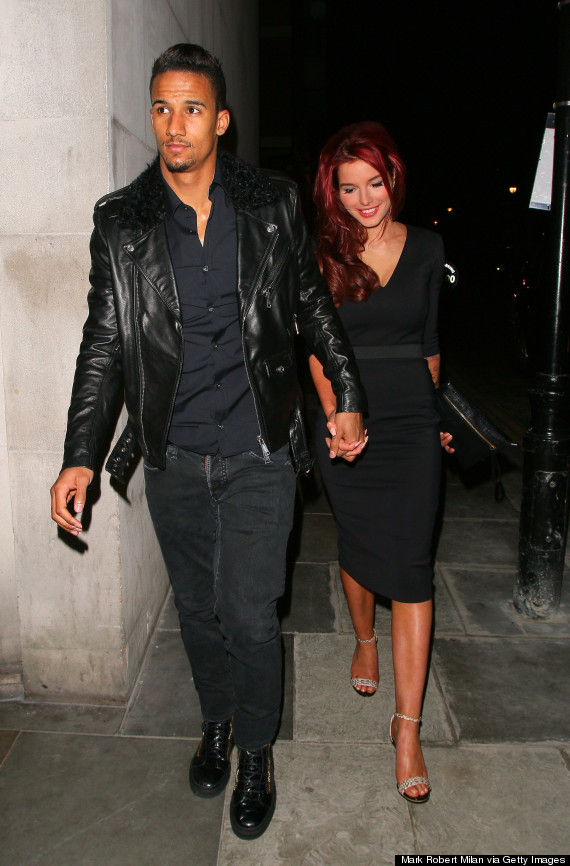 Helen and Scott are stronger than ever
"I don't want to do another celebrity-endorsed collection," she added. "I want to start from scratch and create a proper business."
Helen also revealed that she wouldn't rule out going back to the 'Corrie' cobbles - how on earth is Helen going to have time to make all this happen?
"I've really enjoyed finding myself after 'Corrie'. It was a great job but it takes over your life," said Helen.
"It has been nice to get away from that and try new things. I'd like to get back into acting at some stage but I haven't quite found the right part.
"I'm really busy at the moment but I'd never say never to going back to Corrie.
"That would be nice if I ever have a child but I am really happy with how things are at the moment."
Helen has also been rumoured as a potential housemate on the upcoming series of 'Celebrity Big Brother'.
Helen and Scott have been dating since 2010, though they split for around six months in 2013 after the footballer was the subject of a number of cheating allegations.
LIKE US ON FACEBOOK | FOLLOW US ON TWITTER