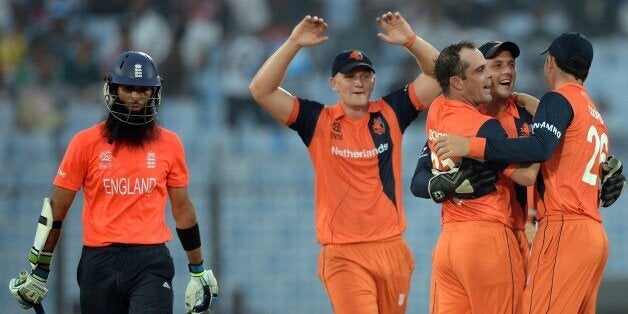 England's winter horror show continued on Monday when they were beaten by Holland in their final Twenty20 World Cup fixture.
The Dutch won by 45 runs as England were bowled out for 88 chasing 134 to win their final group game.
"It sums up our winter," conceded captain Stuart Broad. "It was a disorganised run chase. We lacked a bit of hunger with the bat, by the looks of it. No one got going and no one took responsibility."
It was a repeat of the 2009 embarrassment at Lord's, but this was arguably an even more abject display against a side blown away for 39 by Sri Lanka but gradually building to this unlikely act of giant-killing ever since.
England were far from flawless in the field, guilty of at least two clear drops and one botched run-out by Jos Buttler, but their batting was littered with errors and complacency.
Chasing Holland's mark of 133 for five victory, Broad's side - who had won the toss and opted to chase - mustered a risible 88 all out, just eight more than their worst-ever score in the format.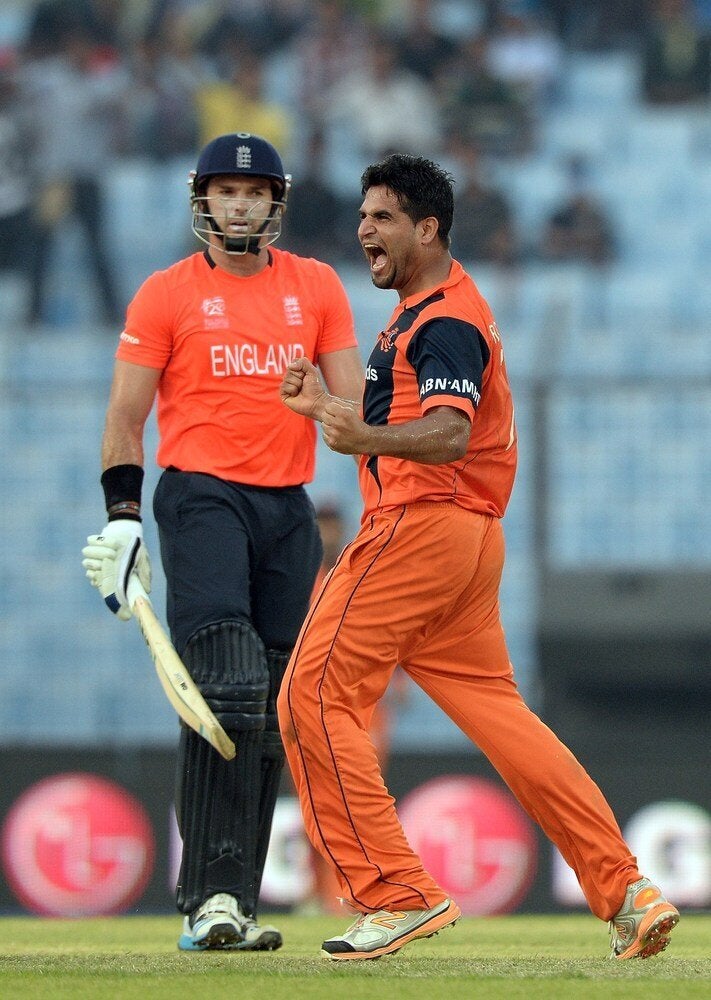 England v Holland
Related