A potentially harrowing scene in the Ukrainian match between Dnipro Dnipropetrovsk and Dynamo Kiev turned heroic when Jaba Kankava saved Dynamo captain Oleg Gusev's life.
Ukrainian international Gusev received an inadvertent knee to the head by the Dnipro goalkeeper and sickeningly thudded to the ground, swallowing his tongue and falling unconscious.
However, Dnipro midfielder Jaba Kankava immediately realised Gusev's life was in jeopardy and rushed over to his opponent to remove his tongue from blocking his airwaves.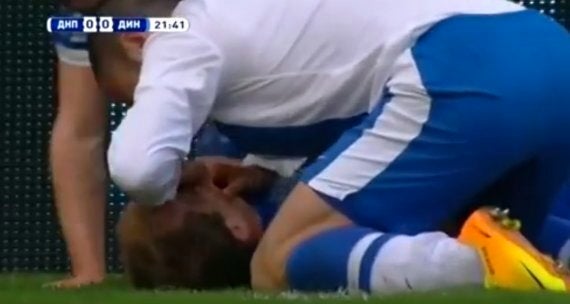 Kankava moves Gusev's tongue from blocking his airwaves
As soon as Kankava moved the tongue, Gusev jolted to consciousness, coughing and kicking violently. He was seen standing by the touchline after he was substituted, although there is no update on his condition at the time of writing.
Chelsea captain John Terry swallowed his tongue during the 2007 League Cup final following an accidental kick from Arsenal midfielder Abou Diaby.
Arsenal physio Gary Lewin, who rushed to treat Terry, almost had to break David Rocastle's jaw to perform the same life-saving treatment in 1989.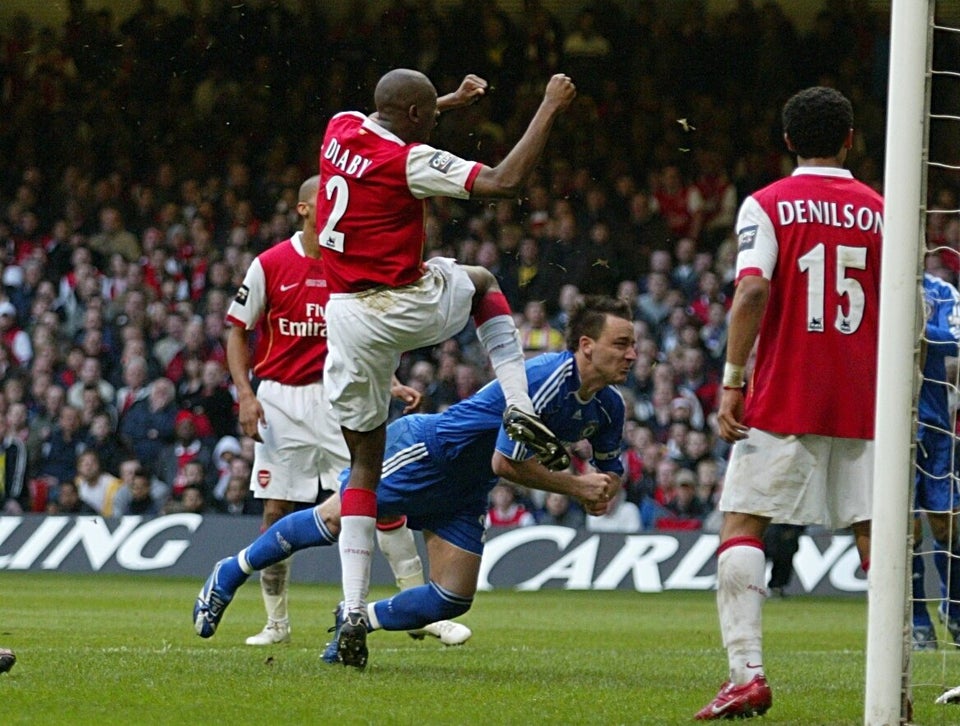 Terry swallows his tongue