'Hollyoaks' is set for a dramatic week which will see Sinead Roscoe (Stephanie Davis) fly dramatically off the rails after the discovery that her baby daughter Katy has died.
With everyone in her family believing that she is responsible for her own daughter's death, Sinead is left totally hopeless, and finds herself admitted to a psychiatric hospital for evaluation.
Sinead has just one person who still has faith in her, as Ste (Keiron Richardson) discovers video footage of the mother and daughter before Katy was taken into hospital, and uses it to clear her name.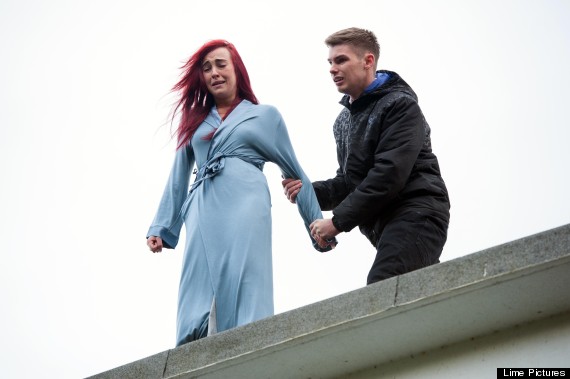 Things take a dramatic turn for Sinead on 'Hollyoaks' this week
Unfortunately for Sinead, her mum Diane (Alex Fletcher) is so convinced that she is responsible for Katy's death that she plans the whole funeral without Sinead's involvement.
When Ste arrives at the hospital he breaks this news to Sinead, not realising what a terribly fragile state she is in. The news leaves her so devastated she goes to the roof with the intention of ending it all, though luckily he manages to talk her down.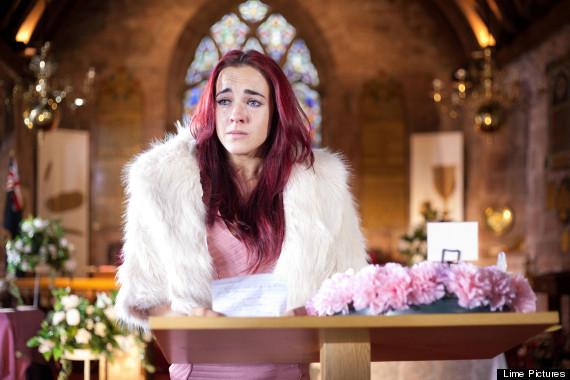 Stephanie Davis as Sinead Roscoe
Diane tells a heartbroken Sinead she isn't welcome at the service, which provokes her to chase after the hearse on foot, only to be stopped and given Katy's startling post-mortem results.
New photos from the soap show her arriving at the funeral in a pink dress - while the other mourners are dressed in black - looking disheveled and upset.
The drama unfolds on Hollyoaks this Thursday, 3 April and Friday, 4 April at 6.30pm on Channel 4
LIKE US ON FACEBOOK | FOLLOW US ON TWITTER