Visitors using the web browser see a message that reads: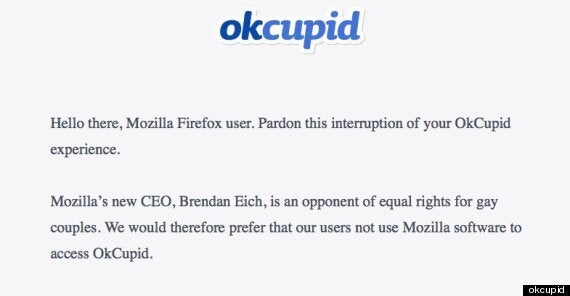 The message users are greeted with
Users can still access the website if they click through the message.
Eich, donated to California's Proposition 8 campaign in 2008 which sought to ban gay marriage and his appointment has made many uncomfortable, including Mozilla employees.
Eich responded: "I am committed to ensuring that Mozilla is, and will remain, a place that includes and supports everyone, regardless of sexual orientation, gender identity, age, race, ethnicity, economic status, or religion."