Zlatan Ibrahimović was pictured attending a Parisian meeting with Arsenal manager Arsène Wenger on Sunday ahead of a potentially earth-shattering £50 million transfer.
The Paris Saint-Germain forward arrived 20 minutes after Wenger entered the Shangri-La hotel amid rumours the Swede is about to sign a three-year contract with the Gunners.
It is believed Wenger received permission from PSG to speak with Ibrahimović, who is understood to be keen on playing in England in his 33rd year.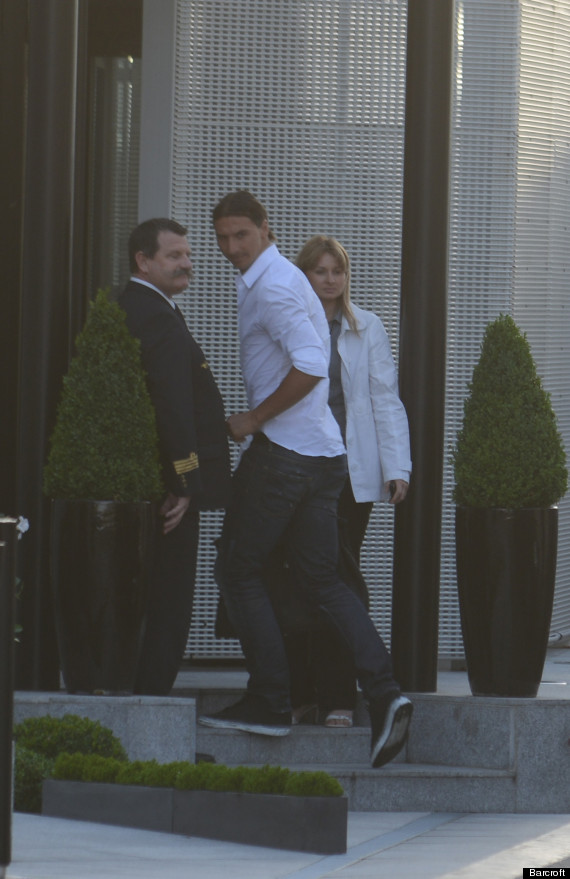 Caught out! Ibrahimović is pictured entering the Shangri-La hotel
The potential signing of Ibrahimović would almost certainly secure Wenger's immediate future at the Emirates Stadium, too, even though his contract expires in the summer.
Wenger had been linked with the France national team coaching role, but he has all but agreed to extend his stay in north London another two years with the pursuit of Ibrahimović
Ibrahimović travelled to London for an Arsenal trial when he was a teenager in 2000, but a transfer never materialised. Wenger left for Paris after Arsenal's draw with Manchester City on Saturday
The 32-year-old is destined to bow out at PSG win a second consecutive Ligue 1 title, having won six Scudetti in Italy, two Eredivisie titles with Ajax and a Primera Liga winner's medal at Barcelona.
Often criticised by the English media, Ibrahimović's popularity in the UK could not be higher after his dazzling four-goal display against England in an international friendly last season.
APRIL FOOL!