ABBA fans, hanging on for dear life to any news of a reunion in the offing, will be relieved to hear that, at least, the males of the outfit have no problem reuniting on stage.
Benny Andersson and Bjorn Ulvaeus, the song-writing duo who were the music-making machine behind the quartet, have confirmed they'll be appearing with the current 'Mamma Mia!' company in the grand finale of this year's Olivier Awards.
The occasion will be to mark the 15th anniversary of the record-breaking musical, which also went on to become the UK's highest-grossing film.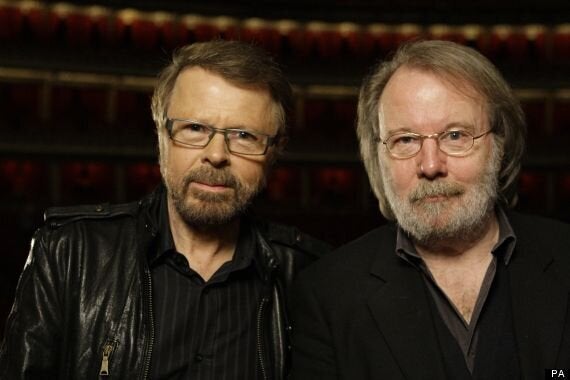 Benny and Bjorn are bound for London next week
Also flying in to perform at the event is American Broadway star Bernadette Peters as well as opera star Joseph Calleja, currently performing Gounod's Fast at the Royal Opera.
Also on the bill, the four nominees in the Best Musical category - 'The Book of Mormon', 'Charlie and the Chocolate Factory', 'Once' and 'The Scottsboro Boys' - plus some old favourites, 'Les Miserables', 'Matilda The Musical', 'The Phantom of the Opera' and 'Wicked'.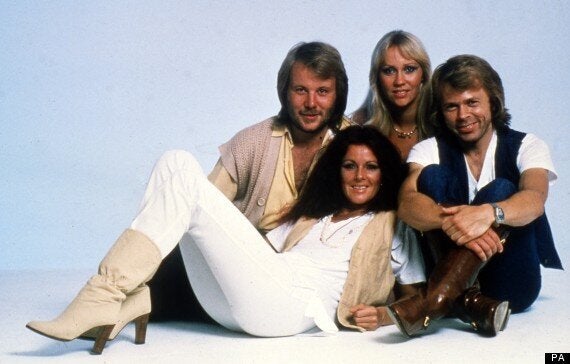 Go on, you know you want to...
But all eyes will be on Benny and Bjorn. What they call, in reunion language, 'a start'. Next stop, Eurovision?
The Mastercard Olivier Awards will take place on Sunday 13 April at the Royal Opera House and broadcast from 10.15pm that evening on ITV in a full highlights package.