Watching George Michael sing in Paris on BBC1 last night, the first contemporary artist EVER to be invited to perform at the Palais Garnier Opera House, I was reminded just how far he'd come.
With his note-perfect Symphonica orchestra behind him, George's voice was richer, deeper and more nuanced than ever before. And this was AFTER his bout with pneumonia, a disease whose very mention is enough to send high-reaching singers into paroxysms of anxiety about the state of their lungs.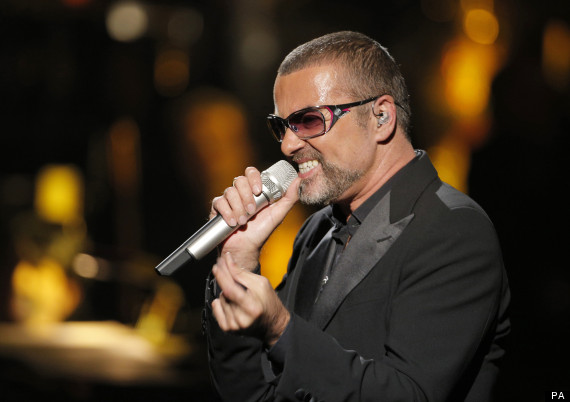 George Michael - a performer at ease with his surroundings
Pictures of an emaciated George only a year before testify to the recovery he had to make to get back to this peak of condition for his resumed tour, as well as the accompanying album, whose voice tracks, revealed his friend and exec producer David Austin, were all recorded in an energetic bunch of three or four nights once George was back on the road.
George's exploits away from the studio are all too catalogued, but it was his time within the lofty walls of Air Studios, at the side of legendary and much-missed producer Phil Ramone (this was filmed before his death in March last year, with Symphonica the last of his many, many projects), that was the most revealing in last night's documentary on BBC1.
MORE: George's Symphonica Concert - Our Review Of The Concert Itself...
I always love to watch the craft of music being broken down, so it was fascinating to see him in technical talk with Ramone - "I'd like it taken two clicks down and a bit more gentle" - and instructing his backing singers where to provide the musical bed - "I need you to come in ahead of the note, like this... ". You forget, with all the headlines, and hurrah-dom, the hours of intense work, the minutiae of every note, that goes into creating these stage and sound spectacles and warrants those cascades of applause in an opera house in Paris.
LIKE US ON FACEBOOK | FOLLOW US ON TWITTER