Alas, not yet.
Several gaming sites and news sites again used the occasion of April Fool's Day to try and make gamers believe that Half-Life 3, one of the most anticipated non-existent games of all time, had been (to put it in terms of the meme) "confirmed".
It has not been confirmed.
Among the attempts was this news story by Gamer Syndrome which claimed that the title would be made by Valve but published by EA.
It added that it would feature "Call of Duty-like gameplay", 32 player multiplayer and no appearance by series regular Gordon Freeman.
It also pitched a pretty decent mock-up of an Xbox One Half-Life 3 bundle box and various DLC-related jokes that you won't get unless you know what Neo-Gaf is.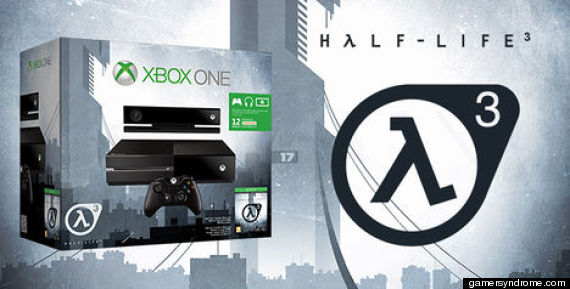 Check out the full story here.
Meanwhile another Half-Life 3 confirmed tale was spun from the unlikely source of Sunshine Coast Daily, an Australian news website.
The paper claimed that EA - the usual gaming scapegoat du jour - had purchased the game for $200 million and was making a new game to its own spec.
We just didn't see Valve's vision of a gritty, post-apocalyptic action game with a heavy focus on narrative and character development succeeding in today's market," said Valve founder Gabe Newell in the fictitious story.
"EA's offer just made sense. They should be able to better translate what we've made into something relevant to today's gaming market."
But it was Gamesradar who went furthest, publishing a full (four and a half star) review of the non-existent game.
"Unlike Half-Life 2, which was more a reinvention of the brand than a narrative sequel, Valve opted to have Half-Life 3 serve as a direct continuation of the franchise," the review writes.

"Half-Life 3 isn't the genre-evolving epic that its prequels were, but that's no reason to get upset. Though it doesn't reinvent the shooter, it plays with its pieces well, and moves the Half-Life franchise forward in some inventive ways. It also sets the stage for more interesting adventures in the franchise--let's just hope it isn't another 10 years before we get to see what Half-Life 4 is all about."
This year's pranks follow up from 2012's cruel joke apparently by Steam (ie Valve) but actually on another site with a similar URL, in which the store front was replaced with a Half Life 3 graphic.