We might have just caught our first glimpse at the real iPhone 6.
... Maybe.
A new set of supposedly 'leaked' images of the next-generation Apple smartphone have flooded the tech blogs, despite falling on April 1.
And while it isn't clear exactly what the images are - perhaps leaks, perhaps fakes, perhaps just concept devices dreamed up and manufactured without Apple's consent - they seem pretty plausible.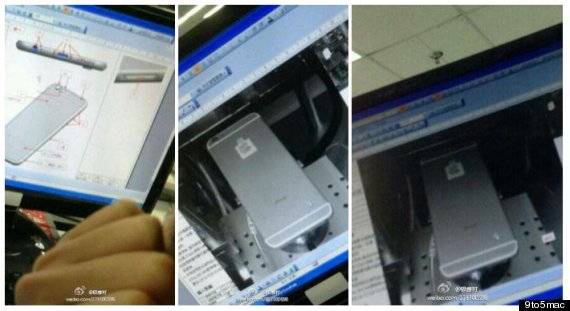 The 'iPhone Air' pictured is thinner, lighter, taller and has a bigger screen than the current model. It also has a camera which protrudes from the back, like the iPod Touch.
That fits what we know so far about the device, which is likely due in September.
The pictures turned up on Weibo, the Chinese social media site, but there is no word on exactly who leaked them or why - other than the fact that they apparently emerged from inside Foxcoxx. Though individual Foxconn plants can have upwards of 400,000 workers, so that doesn't exactly narrow it down.