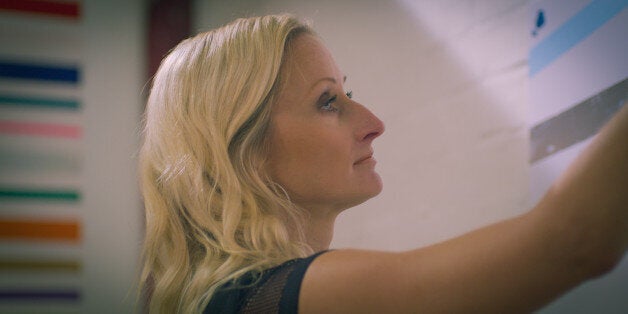 In 1999 Thea Green was a Fashion Editor in London. She was just 23 years old.
After achieving such an established role at such a young age, no one could blame her for staying put for a few years. Luckily for us, that was not the end of her success story.
Inspired by her travels back and forth to New York, Thea spotted a gap in the UK market for high-street manicures with a product range that was inspired by fashion and trends. The initiative began to niggle away at her until she took the plunge, left her job and set about creating what is now known as the UK's most successful and popular nail bar chain, nails inc.
As a young female entrepreneur, her journey to the top wasn't always easy. Thea said "The majority of investors did not take me seriously when I first sought funding but I stuck to my guns and succeeded. You should never allow anyone to make you feel inferior".
This year, Thea joins our Women In Making campaign and is tasked with judging an array of emerging creative talent. We can think of no one more equipped to dish out advice on how to truly become a woman in making.
So we asked her; what are your top 10 tips on starting your own business?
Believe in yourself and remember that every entrepreneur started just like you, with an idea they were excited about.
Your talent is unique. You must always appreciate the value of your creativity!
Continue to hone your craft so that you know you are creating the best product possible.
Understand what your business stands for and have a purpose – it will help everybody who comes into contact with the brand to believe in its vision.
You know more than you think you do. Always build on your past experiences to grow your business.
Money is at the heart of every business – make sure your finances add up and don't be afraid to get help if you need to.
Growing a business is akin to perfecting a recipe – be patient, it takes time to get it just right.
You will always make mistakes and feel like things could've gone better but it's how you come out the other side that makes you a successful businesswoman.
Push yourself to the absolute limit and then know that you can still do more, do better, go further.
Establish what motivates you and then keep this at the forefront of your mind everyday.
After achieving an array of awards and achievements for her creativity, hard work and entrepreneurship, Thea was awarded with an MBE from the Queen in 2011.
You could be fooled into thinking there is little left to achieve for Thea but she isn't stopping there. "My motto is always 'the best is still to come', I never rest as there is always someone there, ready to take your market share"
To enter the Women In Making competition register here for the chance to win a £10,000 bursary and a year's mentoring from our Makers Collective.