Young women with breast cancer are not being told enough about how treatment can leave them infertile, a charity has warned.
A survey for Breast Cancer Care found three quarters of younger women with breast cancer were not referred to a fertility clinic to discuss their options while 35% received no information about treatment affecting their fertility.
Every year, around 5,000 women under the age of 45 are diagnosed with breast cancer. Treatment can affect fertility, with the risks highest for those having both chemotherapy and radiotherapy.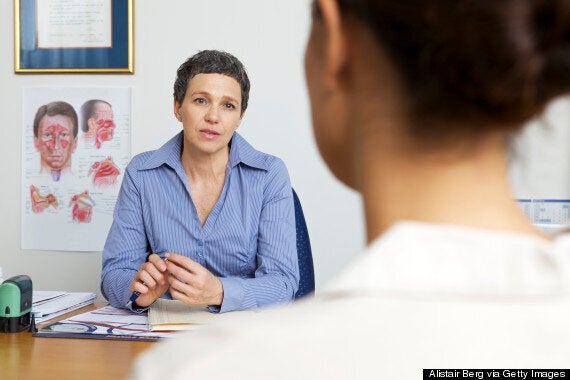 Chemotherapy alone can bring about an early menopause and affect how the ovaries work but steps can be taken to help preserve fertility.
These include freezing eggs or embryos before treatment starts, examining cancer treatments that have the least impact on fertility and trying to preserve ovarian tissue for use in the future.
Breast Cancer Care said its poll of more than 175 patients plus healthcare professionals showed there were major gaps in the advice given to women.
It has launched a document on the standards of care that are essential for all younger women with breast cancer.
Grete Brauten-Smith, Breast Cancer Care's clinical nurse specialist for younger women, said: "We speak to many young women diagnosed with breast cancer who are not receiving the information and care that they need.
"There is a huge variation in the care and management of this group of women and many are not aware of all the options available to preserve their fertility after breast cancer. This can mean some lose the chance to have children when it may have been possible with help at the right time.
"Fertility issues need to be discussed with all younger women with breast cancer so that they can make the decision right for them, whatever their situation.
"These standards of care could really make a difference to younger women's experience of breast cancer, helping them to feel empowered and informed."
Louise Kempson is a nurse and was diagnosed with breast cancer in May 2011.
She said: "My husband and I were thinking about starting a family when I was diagnosed with breast cancer. I was 33-years-old, engaged to be married and the diagnosis stopped us in our tracks.
"At my first appointment I said that fertility conservation was important to me and yet felt I had to ask for information and my referral was then also very delayed.
"The appointments were very stressful and it was a complete roller-coaster of emotions. The successful procedure was on the last possible day before I started chemotherapy, which added even more anxiety."