Miley Cyrus is still struggling to deal with the death of her beloved dog Floyd, breaking down into floods of tears while on stage in Boston.
The 'Wrecking Ball' singer announced that her pooch had passed away via her Twitter account earlier in the week, declaring the day the "second worst" in her life and things aren't getting any easier for the singer.
During a performance in Boston, Miley burst into tears on a number of occasions before her sister Noah arrived on stage to deliver a hug and some comforting words.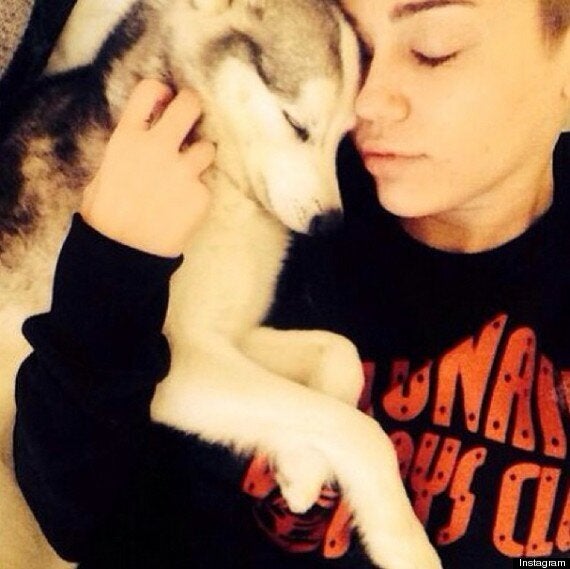 "As you can see i need a little help today," Miley told them after breaking down in tears. "So if you guys could sing along that would be great."
Miley had had the Alaskan Klee Kai dog since 2011 and the pooch has featured in loads of cute snaps uploaded to Miley's Twitter account and Facebook page.
Luckily, Miley has the support of plenty of fans, who have rushed to offer their condolences via Twitter and even created photo montages of the singer and Floyd.
The hashtag '#RIPFloyd' has been trending since the news of the dog's death broke and Miley has remained active on the micro-blogging site.
"What you don't understand is he's not in a better place," she wrote recently. "The best place he could be was with me... where he was loved more than anything.
"I know I don't mean it but I wish he would've taken me with him, this is unbearable. What am I gonna do without him?," reads another of her tweets.
Miley will arrive in the UK in May to perform a number of gigs.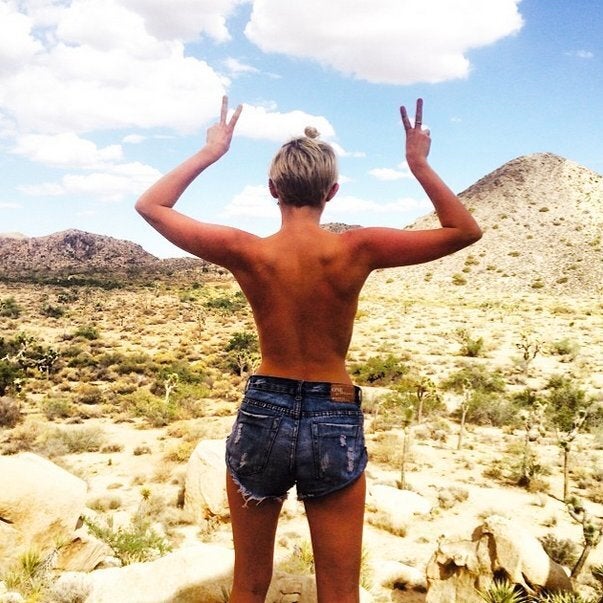 Miley Cyrus's Most Naked Pictures