The 'TOWIE' season finales always deliver don't they? Last night's (Wednesday 2 April) episode was no different and following the departure of Sam Faiers and surprise return of Lydia Bright, plenty of the gang were left in tears.
First things first though, there was the issue of Arg's naked selfie (if you're eating lunch, don't search for it now) to deal with and so-called pal Tom Pearce decided to show Arg's mum the evidence. Lovely.
Thankfully once the issue of Arg's birthday suit was dealt with, there were more important things ahead, including Sam's exit.
Jess Wright and Ricky Rayment decided to throw a Princess And Princes party - they do love a themed bash in Brentwood, don't they? - where Sam Faiers shared her big news.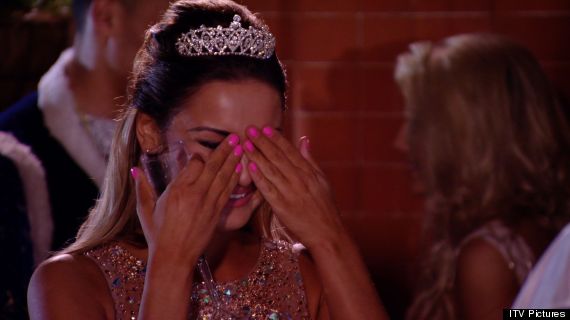 A tearful Sam says goodbye
Sam finally admitted what we all suspected already, revealing that she was leaving to focus on her rekindling her relationship with Joey Essex.
Danielle and James Lock are also leaving, though only temporarily, and jetting off to Morocco for a make-or-break holiday.
Chloe and Mario successfully canoodled their way through the party and Chloe's former BFFL Lauren Pope made the decision to enjoy a night in and didn't make an appearance.
As if that wasn't all dramatic enough, there was a late arrival at the party - Lydia.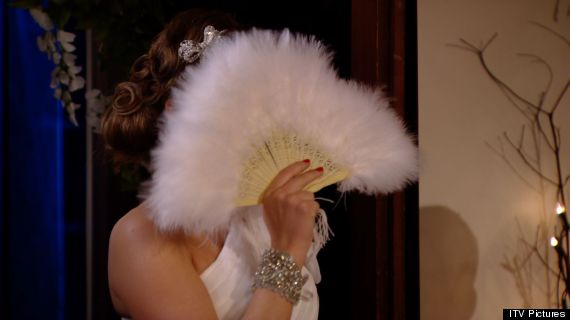 The mystery guest is revealed...
Even though we all kind of knew the 'surprise' guest would be Lydia, 'TOWIE' still managed to impress when the cast reacted to her arrival.
Watching Arg suddenly hate his joke costume choice (he attended dressed as the Fresh Prince) was really quite painful to watch and Gemma's tears as Arg failed to hide that he's not over Lydia were genuinely quite heart-breaking.
The awkward encounter between former flames Arg and Lyds went surprisingly well, which only made things worse for Gem, who was left in floods in tears, unable to deny that she had feelings for Arg.
Who knew 'TOWIE' could be so emosh?
MORE: 'The Only Way Is Essex': Best Ever 'TOWIE' Moments
LIKE US ON FACEBOOK | FOLLOW US ON TWITTER