'Gogglebox' bosses have come out to deny claims that the hit series, showing ordinary people airing their views on the TV programmes they're watching, is actually thoroughly scripted and prepared.
The show has caught audiences' imagination with its mixture of different couples, groups of friends and families sitting down together to watch, and comment on, a variety of television fare.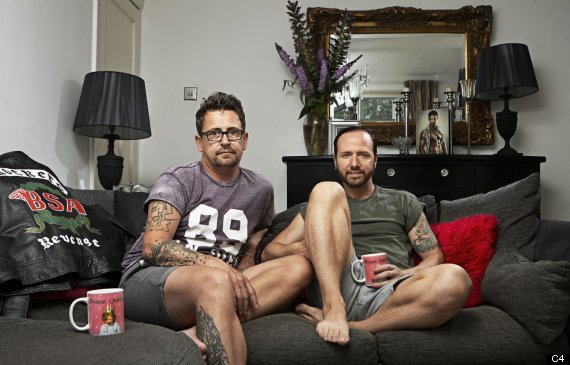 Is Gogglebox scripted?
Now, somebody claiming to be an insider of the show has revealed to the Daily Star that the off-the-cuff comments made by the people in the show are, in fact, the result of scripts provided by the show's producers.
And, they've added that what looks like a week's worth of telly viewing being caught on camera is, in fact, the result of the groups each spending one long evening watching back-to-back recordings of TV programmes, and changing their clothes up to five times.
What do you think - is Gogglebox scripted? Would it matter? Share your thoughts below...
A Channel 4 spokeswoman has said of the claims: 'The Gogglebox cast are filmed for two to three nights per week.
'We film them watching live television and some that has been recorded. The cast have received fees for their time on every series.
"The production team do not influence the comments. The reactions are genuine."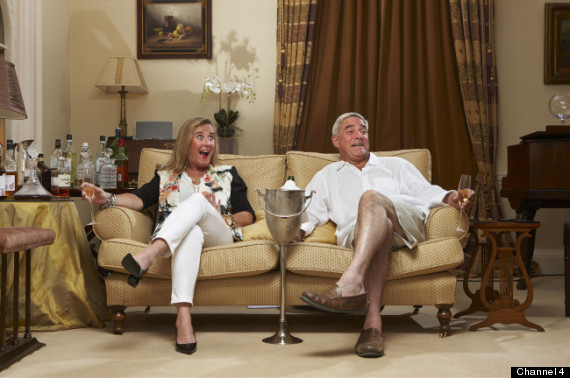 Steph and Dom Parker have reportedly been offered their own chat show
'Gogglebox' has gone from strength to strength, pulling in three million viewers for this series, and the format being sold abroad for a princely sum.
Two of the show's breakout stars, posh, sherry-happy pair Steph and Dom Parker, have also been offered their own chat show.
LIKE US ON FACEBOOK | FOLLOW US ON TWITTER