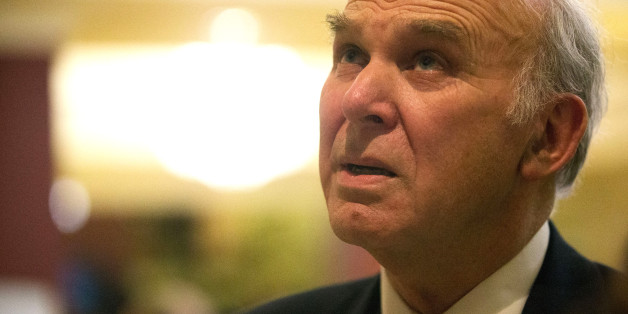 Matthew Lloyd via Getty Images
Vince Cable has warned that a lack of new housing has led to the property market becoming "much more unaffordable" for average Britons.
The business secretary said that a family on an average income was "nowhere near' able to afford the average price of a house, warning that the resurgent mortgage market was boosting demand yet further.
Cable called for a massive boost in the building of new houses, telling the Independent: "That and only that is the solution to our housing problem".
Cable's stark warning came as the latest report by Halifax found that property prices had increased by 8.7% annually in March as low interest rates and blossoming consumer confidence helped boost housing market demand further.
He said: "The fundamental problem is a chronic imbalance between supply and demand. A recovering mortgage market is just fuelling demand again."
"A family on average income is nowhere near able to afford a house at the average price. Property has become much more unaffordable for people on middle incomes.
The average UK house price now stands at £178,249, and the latest Halifax figures show house prices are continuing to rise at their strongest annual pace since 2007.
The 8.7% annual rate of increase recorded in March also shows that it has quickened its pace, compared with an annual rise of 7.9% recorded in February.
Halifax mortgages director Stephen Noakes said: "Housing demand continues to be supported by an improving economic outlook, growth in employment, rising consumer confidence and low interest rates.
"The recent strengthening in house price is increasing the amount of equity that many homeowners have in their home.
"This will potentially encourage and enable more owners to put their property on the market for sale over the coming year, therefore boosting supply and easing pressure on prices."